TECHNICS SL 1210 MK7
Direct drive professional "state-of-the-art" turntable 
Tax included
2-3 WORKING DAYS SHIPPING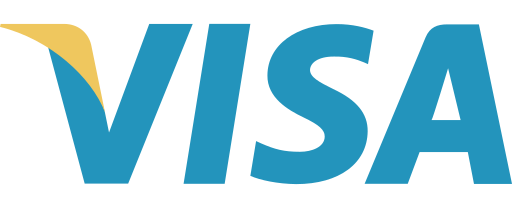 ---
---

GARANZIA UFFICIALE
Assistenza italiana

TRASPORTO TRACCIATO
Spedizione monitorata

ASSISTENZA DIRETTA
Consulenza e preventivi
---
Professional "state-of-the-art" turntable with direct drive with height-adjustable arm and high precision coreless motor - fully insulated rigid mass structure with damped feet capable of absorbing all vibrations - 33/45/78 rpm - pitch control ± 6% or ± 16% and instantaneous reset - adjustment of the stylus overhang and the weight of the mounted head - strobe with red or blue light - the package includes: shell, hood, connection and ground cables, slipmat, centering 45 rpm - head not included - weight 9.6 kg - full black finish
Direct drive motor
High precision motor controller
Flat for dumped high turntables
High-dumping isolation
Extremely sensitive arm
Removable phono terminal
Transmission method: Direct Drive
Turntable speed: 33 1/3, 45 rpm (with 78 rpm switch)
Starting torque: 0.18Nm / 1.8 kg x cm
Construction features: 0.7s from standstill to 33 1/3 rpm
Wow and Flutter: 0.025% W.R.M.S.
Turntable plate: Die-cast aluminum
Diameter: 332mm
Plate weight: 1.8 kg (including slipmat and slipsheet)
Arm: Universal, static balance
Effective length: 230mm
Protrusion: 15mm
Tracking error angle: Within 2 ° 32 '(in the outer groove of the 12 "disk)
Tracking error angle: Within 0 ° 32 '(in the inner groove of the 12 "disk)
Offset angle: 22 °
Arm height adjustment: 0 - 6mm
Stylus pressure adjustment: 0 - 4g (direct reading)
Cartridge weight: 7.6g
Applicable head weight (without auxiliary weight): 5.6 - 12.0g (14.3 - 20.7g (including the head)
Header connection terminal: 4 poles, 1.2mmφ
Terminals: Phono audio output (pin jack) x1, ground terminal x1
Dimensions: 453 x 169 x 353mm
Weight: 9.6kg
Accessories included: Shell, dust cover, connection and ground cables, slipmat, 45 rpm center (head not included)
Customer ratings and reviews
Reviews
By
Salvatore S.
on 20 Feb. 2023 (
TECHNICS SL 1210 MK7
) :
The customer has rated the product but has not posted a review, or the review is pending moderation
By
Samuele B.
on 18 June 2021 (
TECHNICS SL 1210 MK7
) :
Giradischi top
Acquistato recentemente giradischi al top lo consiglio voi di audioimpact personale qualificato e preparato disponibile ti assistono fino all'avvenuta consegna del pacco veramente soddisfatto dell'acquisto
By
Alberto C.
on 13 Sept. 2020 (
TECHNICS SL 1210 MK7
) :
TECHNICS SL 1210 MK7
Ottimo prodotto spedizione veloce e cortesia sicuramente consigliati entrambi
By
Claudio A.
on 10 May 2020 (
TECHNICS SL 1210 MK7
) :
Che dire di una icona entrata di diritto nella leggenda?
Dopo decenni di digitale ho deciso di ritornare al suono analogico prendendo una icona nel mondo dei giradischi. Non essendo un professionista ha anche troppe funzioni per il mio utilizzo ma possedere un Technics è un must. Sul prodotto c'è poco da dire...eccezionale!
Our last Google reviews