SONUS FABER MINIMA AMATOR II PAIR
Pair of 2-way bass reflex support speakers with rear outlet
Tax included
2-3 WORKING DAYS SHIPPING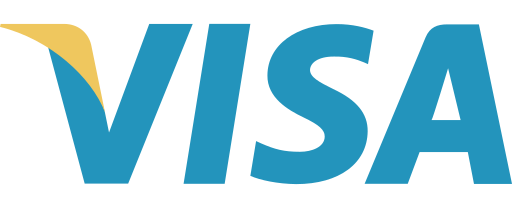 ---
---

GARANZIA UFFICIALE
Assistenza italiana

TRASPORTO TRACCIATO
Spedizione monitorata

ASSISTENZA DIRETTA
Consulenza e preventivi
---
Heritage collection - pair of 2-way bass reflex support speakers with rear outlet - solid walnut cabinet with brass foil profile, front and back cover in real leather - proprietary speakers: soft "arrow point" dome tweeter dad (damped apex dome) h28 xtr-04 of 28 mm with silk membrane and neodymium magnet - mw15 xt 04 150 mm midwoofer with neodymium magnet and cellulose pulp membrane and other natural fibers coated with transparent damping material - crossover anti-resonant "paracross topology" with selected hi-end components, crossover frequency at 2500 hz (-6db) - frequency response 50 hz - 35 khz - sensitivity 87 db spl (2.83v / 1 m) - nominal impedance 4 ohm - recommended applicable power between 35 and 150 watts - double set of connectors for bi-wiring and bi-amping - magnetic grid with connections on the front panel hidden under the finish - compatible with optional stands, equipped with points and adjustable cones and undercoats, carrara (composed of columns in black anodized aluminum filled with damping material, base in carrara marble with a profile in brass sheet) and unicum - dimensions (lxaxp) 200 x 325 x 275 mm - weight 7.1 kg

PRICE REFERRED TO THE PAIR OF LOUDSPEAKERS WITHOUT STANDS
Customer ratings and reviews
Reviews
By
Zeljko P.
on 16 Nov. 2022 (
SONUS FABER MINIMA AMATOR II PAIR
) :
Perfect small speakers
I purchased these for my second/desktop system. I already have a pair of larger Stradivari speakers and wanted something that is voiced similarly, but smaller and suitable for near field listening in my home office. I previously used and still have a pair of small KEF LSX speakers and although they are above the standard desktop PC speakers, Minima Amators are far more refined and satisfying. Of course, they are more expensive and require suitable external amplification (I use McIntosh), but the end result is worth it. Except for the deepest bass, all is there and presented in a pleasant manner. The speakers really look nice which is an added bonus.

I would particularly like to thank Audio Impact, Andrea and Federico, for their advice, and Fabrizio for his assistance and clear communication. The shipping was perfectly organized (I live and work in the Middle East). Well done and highly recommended!
16 other products in the same category:
Our last Google reviews