KEF Q150 - Pair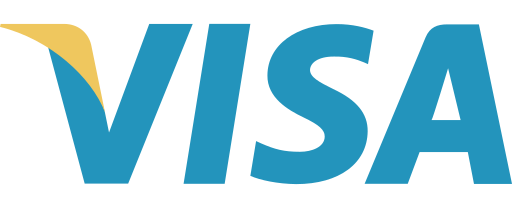 ---
---

GARANZIA UFFICIALE
Assistenza italiana

TRASPORTO TRACCIATO
Spedizione monitorata

ASSISTENZA DIRETTA
Consulenza e preventivi
---
Kef Q150 are small bookshelf speakers from the Q Series, renewed in design but with an unmistakable classic charm. Only 30cm high, perfect on stands of 80 or placed on furniture or shelving, they are the perfect choice where space is limited but excellent, albeit affordable, audio quality is required.
Equipped with the prestigious Uni-Q array driver and equipped with a CFD (Dynamic Fluid Dynamics) port, the Q150s offer an always natural detailed sound and are therefore recommended as stereo speakers in small rooms and as loudspeakers rear or side in home cinema audio systems.
Description The Kef Q150 are the most compact and affordable bookshelf speakers of the English brand
Kef Q150 , the bookshelf HiFi speaker of the new Q Series by Kef, brings with it audiophile quality at a truly affordable price. A spacious, detailed acoustic result with deep bass and surprisingly large. Thanks to the patented and multi-award winning Uni-Q loudspeaker, in its latest and most refined version, the sound image is precise and wide to fill the entire listening environment in a natural and realistic way. The result is a speaker recommended by the most authoritative reviewers around the world.
The Kef Q Series loudspeakers have been named the best HiFi Home Cinema system by the consortium of all European reviewers and journalists, winning the EISA award.
The version of the Uni-Q in Q150 is characterized by the classic concentric driver with 25 mm Tweeter. Here the rear decompression chamber minimizes distortions by moving the first breakup well beyond the audible threshold. This translates into great clarity and linearity in the reproduction of even the highest treble at any volume.
The "Tangerine" front waveguide completes the angular dispersion work and protects the tweeter from possible crushing. Thanks to this patent, it is not necessary to be exactly in the center of the two speakers to visualize a large and realistic soundstage.
Magnetic masks are not included but can be purchased separately.
With the addition of the damped and ventilated Tweeter loading tube, high frequency performance is excellent. In the low frequencies, however, a new low distortion inductor at the crossover level provides cleaner and deeper bass.
Ideal in small rooms or for refined listening made of detail
Despite its small size, this speaker expresses a respectable personality. Of course, it does not arrive at the stage presence of its much older sister Kef Q350, but it manages to amaze with the stage dimension it manages to recreate. For the less experienced this can undoubtedly already be a definitive speaker, to listen to excellent music, balanced and with a perceptible soundstage.
In Kef Q150 the mid-low frequencies are entrusted to the mid-woofer with aluminum cone. This component, concentric with respect to the Tweeter as always in Kef products, is extremely fast, powerful and detailed. The midrange described here equips the suspension Z-flex (patented) which allows a great excursion and at the same time does not interfere with the angular dispersion or hinder it, thus giving full-bodied, deep and precise bass. The whole looks like a real engineering masterpiece. Every detail has been taken care of in order to obtain a realistic and natural reproduction. Whatever the application, stereo or multi-channel Home Cinema, the whole Q Series amazes with the sensation of presence it returns. Every little detail of the audio signal is reproduced without coloration.
Amplifier, cables, accessories recommended with Kef Q150
You can use the Kef Q150 alone, in a 2.0 stereo system with two speakers, or in combination with a subwoofer in a so-called 2.1 system. In the latter case, the use of Kube 8b or Kube 10b subwoofer (according to room size) is recommended.
If you are interested in a Home Cinema system, however, always choose a receiver with no less than 80 Watts per channel, or even better 100 Watts. Depending on the amplifier chosen, you can use the Q150 to listen to different sources such as TVs, decoders, turntables, streaming music from Smartphones etc ...
Loudspeaker stands are recommended with these speaker bookshelfs.
You can also place them on the TV cabinet or on a sideboard, but for maximum acoustic results we recommend the Norstone Stylum 2 or Stylum 3 stands (a little higher), always combined with their own damping stabilizer granules.
TECHNICAL SPECIFICATIONS
MODEL: Q150
TYPE: Two-way bass reflex
SPEAKERS: Uni-Q in 130 mm aluminum - 25 mm HF ventilated aluminum dome
FREE FIELD FREQUENCY (-6dB): 47Hz - 50 kHz
FREQUENCY RESPONSE (± 3dB): 51Hz - 28kHz
CROSSOVER FREQUENCY: 2.5kHz
RECOMMENDED AMPLIFICATION: 10 - 100W
EFFICIENCY (2.83V / 1m): 86dB
MAXIMUM OUTPUT LEVEL: 108dB
IMPEDANCE: 8Ω (min.3.7Ω)
WEIGHT *: 5.6Kg
DIMENSIONS (HxWxD) *: 303 x 180 x 278 mm
DIMENSIONS WITH RUBBER FEET (HxWxD) *: 307 x 180 x 278 mm
COLOR: Black / White * Measure per unit
Reviews
By
Carlo D.
on 19 Oct. 2022 (
KEF Q150 - Pair
) :
The customer has rated the product but has not posted a review, or the review is pending moderation
16 other products in the same category:
Our last Google reviews