RICABLE DX1 DEDALUS XLR 1 MT
Balanced cable for connecting analogue source to amplifier with XLR connection. Ideal for high quality equipment.


Tax included
SHIPPING IN 2-3 WORKING DAYS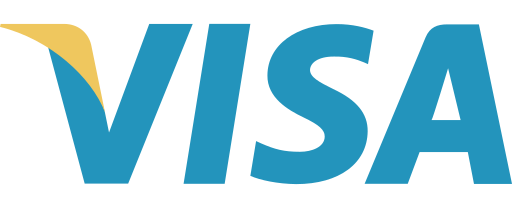 ---
---

GARANZIA UFFICIALE
Assistenza italiana

TRASPORTO TRACCIATO
Spedizione monitorata

ASSISTENZA DIRETTA
Consulenza e preventivi
---
Dedalus XLR is a balanced Hi-End cable with outstanding audiophile characteristics, deriving directly from the Invictus XLR series.

Made on 7N MASC copper conductors with special polyethylene dielectrics, cotton as insulating and double shielded mixed with full band, it is terminated with Neutrik XLR connectors with copper contacts and offers high-relief acoustic characteristics, suitable to connect sources and amplifiers with balanced connection.

It stands out for neutrality and for detail, with a sound controlled in the bass and crystalline in the treble, returning a well defined and balanced stage. Dedalus XLR is a product designed and handmade in Italy, with artisan care for detail and an innovative quality control, to guarantee you a listening experience decidedly superior to the norm.

Highlights

Conductors from 0.55 mm2 of 7N MASC copper (Multicore Annealed Ricable Conductor) with 0.08 mm strands with a smoother and more compact surface allowing a 70% better audio transmission than OFC copper.
Balanced geometry with isolations and corded conductor with rod-crank detorsion to eliminate any stress to the conductors.
Neutrik XLR Connectors TOP of the range, suitably modified for the Dedalus XLR cables, have copper contacts. With these connectors, there is an improvement of the electrical parameters of more than 30% compared to common brass connectors. 24k gold plated.
Total triple shielding with mixed copper/aluminum/magnesium system to cover all audio frequencies from EMI/RFI interference.
The used insulating materials derive from R-TEC technology, with special polyethylene and treated cotton, in order to reduce electrical capacity and resistance and to guarantee better support to the Audio signal.

MARC© COPPER TECHNOLOGY

More than two years ago, we introduced the AM-RCC conductors into our power cables and the result was extraordinary. From that moment on, we worked for a further improvement of our conductors, because although the result was already excellent, we had seen margins for a significant improvement.

From these studies came out the new conductor MARC©, acronym of Multicore Annealed Ricable conductor, which characterizes the entire production of Magnus, Dedalus and Invictus.

These improvements allowed producing a copper conductor with a purity of 7n (99.99999%) more malleable than the previous one, thanks to the reduction of grains per meter by 25% compared to AM-RCC. This production implementation has allowed producing more smooth strands on the surface, more ductile and less diameter.

The following advantages are:

1. Greater quantity of raw material: The wire of the conductor is thinner and in greater quantity, on the same section, and consequently, with the same surface of conductor, we have a greater quantity of copper.

2. Skin effect reduction: By increasing the number of wires of the conductor and reducing the grains of the worked copper with consequent compaction of the surface, a substantial reduction of the skin effect is obtained, which in audio applications is one of the causes of more acoustic signal degradation.

3. Resistance reduction: Another effect of the diameter increase of the wires is that with consequently copper increase, even the electrical resistance has been reduced considerably.

4. Flexibility: MARC© Copper, in addition to the acoustic and electrical benefits, has made it possible to improve cable flexibility up to 70% compared to OFC copper.

5. Acoustics: The new work MARC©, together with the other introduced innovations, produces a greater transparency, a better detail, a more characterized soundstage in the sound, keeping unchanged the neutrality that has always distinguished our Production.

With the advent of the new range, Ricable has introduced a series of important innovations, carrying out a prototyping work supported by technical studies, in order to choose materials and constructive techniques to be combined with the new conductors and connectors, thus completing the production of innovative and more performing cables in every use of the system.

The most innovative technologies have been implemented in the series Invictus, but also the smaller series have those technologies derived from the top of the range, in order to realize a range scaled for needs and characteristics.

The most important technological innovations concern the construction geometries, the insulations and the shields.

New Geometries

With the advent of new conductors MARC ©, we have developed new ways of setting up multi-rows conductors and new rules of interlacing with insulators and shields. The objective is to improve the electrical specifications, which, depending on the type of audio cable, influence the sound performance. In particular we have studied conductive surfaces specific for the type of cable and detorsion cording system with crank rod that allows twisting without stretching the conductors.

New Insulations

In dielectric and non-insulating insulators, we have introduced new materials, generally not used in the production of Hi-Fi cables, demonstrating our aptitude for unconventional experimentation. Among the major innovations, the use of new thermoplastic compounds that allow obtaining better dielectric specifications of polyethylene and a greater flexibility to PVC, and also a better preserving of the copper contact characteristics. Another important novelty is the insertion in some models of a Germanium-based material that impressively improves the background noises in the audio signal.

New Shields

The development process on the shields of the new range has been a continuation of past studies. We have identified the most effective shielding in every project, both for structure and material, in order to determine efficient and never superfluous screens.

Made in Italy

Invictus, Dedalus and Magnus are produced with very specific dictates from a technical point of view; however, their history is much more romantic.

It begins during an autumn afternoon, where the inspiration came up to produce a range of refined cables, made with care by skilled and passionate hands, with avant-garde technical and acoustic characteristics and a unique design, more characterized and personal, in order to produce very valuable handmade artifacts.

The technological solutions, the design, the testing, the production, the packaging, derive completely from our vision of product and the acquired experience over the years in this sector.

Every step of the production is executed entirely by hand and the verifications on every single piece are maniacal, with the use of new tools and testing procedures, but above all with the help of a meticulous human control. This is the great added value, because we are sure that technology is an indispensable support to quality, but we are equally convinced, as good Italians, that better things are those ones made with the heart, with skillful artisanship, a machine cannot and will never replicate.

From the alliance of Italian technology and craftsmanship, we have set up a new range of products, specific for Hi-Fi Audio and in order to mark better the evolution with the past, we have given new names to all these products, Invictus, Dedalus and Magnus.

From today, every product identified by these series, will be guaranteed to be made in Italy, handmade and with the best technological innovations that Ricable has elaborated and will elaborate. In fact, the creation of a new research and development department, specially created to develop Invictus, Dedalus and Magnus, will have the constant goal of experimenting new solutions to guarantee the best Hi-Fi cables of today and tomorrow.

Technical Specifications

Capacity: 27pF/mt.
Resistance: 50 Ohm/Km

Constructive Specifications                                                                                                                                           
Geometry: Balanced
Conductors Material: MARC Pure Copper 7N 99,9999%
Conductors Structure: Twisted between themselves and with the insulation with detorsion system
Conductors Size: 0,08 mm
Conductors Surface: 2 x 0,55 mm2 + Ground
External Diameter: Ø 10 mm
External Shielding: OFC Copper High-coverage
Internal Shielding: Mylar and Aluminium
Dielectric insulation: Low dielectric constant polymer
External Protection: High density sheath with polyethylene/Nylon braid
Material Connector: Copper
Connectors Features:
Top of Range Neutrik
24K Gold plated contacts
Contacts: Hand welded with special eutectic alloy Sn/Ag/Cu


Customer ratings and reviews
Reviews
By
Ivo P.
on 27 Apr. 2022 (
RICABLE DX1 DEDALUS XLR 1 MT
) :
RICABLE DX1 DETALUS XLR 1 MT
Sono molto soddisfatto ! Sia di questi cavi bilanciati della Ricable, rispetto ai cavi di segnale RCA che avevo, sia dello staff di Audio Impact ! Grazie !
16 other products in the same category:
Our last Google reviews