RICABLE PRIMUS SUBWOOFER PB2 2 MT
RCA Signal Audio Cable for Hi-Fi Subwoofer
Tax included
SHIPPING IN 2-3 WORKING DAYS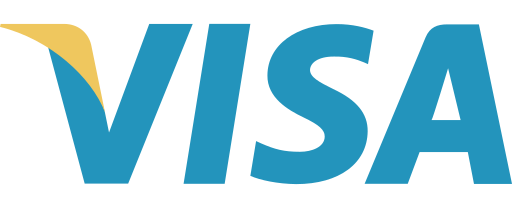 ---
---

GARANZIA UFFICIALE
Assistenza italiana

TRASPORTO TRACCIATO
Spedizione monitorata

ASSISTENZA DIRETTA
Consulenza e preventivi
---
Primus SUB

Listening to music is a passion that has always accompanied man and today, thanks to technology, we can listen to any author on very different media and systems.

Even in the cheap Stereo Hi-Fi, it is really important to pay attention to the connection, because the use of standard cables, does not allow a good management of the audio flows and consequently interference, background noise and frequency cuts, merge with the sound produced by the equipment and the final result is a flat sound, anonymous, metallic and confused.

Highlights

Primus was created to provide you with quality support, designed and manufactured by hand in Italy, well calibrated for all Entry Level systems, to allow your electronics not to deteriorate the listening due to the supplied cables of poor quality.

The Primus series is the ideal starting point for the entrance to High Fidelity, guaranteeing first level systems the right connection thanks to a constructive realization derived from Ricable's top products, downsized only what is necessary to achieve the balance between price and performance.

    
CONDUCTOR 0.8 mm2 Solid Core in 99.999% pure OFC Copper.
    
GEOMETRY coaxial with dielectric in polyethylene, specific for low frequency signals.
    
CONNECTORS Gold-plated RCA with hot-pole and reinforced ground rings for better connection. Teflon Dielectric
    
DOUBLE SHIELDING: Copper exterior and interior with Aluminium/Mylar foil to cover all audio frequencies from EMI/RFI interference.
    
PRODUCT Handcrafted in Italy with materials that allow you to get a high flexibility and preserve the performance of your plant for longer.


TECHNICAL SPECIFICATIONS

Ability     
90 pF/Mt.

Resistance     
42 Ohm/Km

Geometry     
Coaxial

Conductive Material     
Pure Copper OFC (Oxigen Free Copper) 99.999%

Conductor Structure     
1 Wire Solid Core

Strand Diameter     
0,8 mm

Outside Diameter     
Ø 8 mm

External Shield     
High-coverage OFC Copper Braid

Internal Shielding     
Mylar and Aluminium

Dielectric Insulator     
Polyethylene Foam

External Protection     
Nylon Stocking with high mechanical strength

Contacts     
Hand Welded with special Eutectic Alloy Sn/Ag/Cu

Connectors Features     
6-element Bulk ring, 24K gold-plated alloy body, Teflon dielectric, in anti-noise alloy

Conductor Section     
0,8 mm


Customer ratings and reviews
Reviews
By
Massimo C.
on 10 Oct. 2022 (
RICABLE PRIMUS SUBWOOFER PB2 2 MT
) :
Cavo Ricable per subwoofer
E' un buon cavo ma i connettori non sono adeguati al prezzo, non merita 5 stelle.

16 other products in the same category:
Our last Google reviews