RICABLE INVICTUS SPEAKER REFERENCE
Hi-End Audio Cable Speaker Shielded for Loudspeakers Hi-Fi with Noise Reduction
From
Tax included
SHIPPING IN 2-3 WORKING DAYS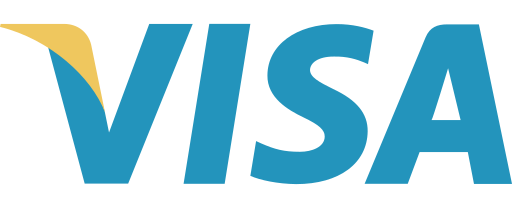 ---
---

GARANZIA UFFICIALE
Assistenza italiana

TRASPORTO TRACCIATO
Spedizione monitorata

ASSISTENZA DIRETTA
Consulenza e preventivi
---
Hi-End Audio Cable Speaker Shielded for Loudspeakers Hi-Fi with Noise Reduction
ReferenceSound .
We started working on an improvement of Invictus Speaker when we realized that the potential of our best cable Speaker could grow. We did a long and meticulous job, based on the hexaphonic geometry that already gave great satisfaction. Despite our good feelings we didn't think we could reach such a level that we could call our new product a Reference in the cables Speaker .
The sound performance is characterized by a decisive improvement of dynamics and control, full-bodied and firm bass, well defined, always great feeling of cleanliness and no listening fatigue. The voices well separated from the musical fabric, allows to reach a new level of soundstage, with all the instruments well placed on their respective sound planes.
When the Substance fa la Difference.
From an aesthetic point of view little has changed, the Reference can be recognized from the previous Invictus for its larger size and for the non-magnetic block/carbon cable separation shield, but in substance it's a completely different cable. The conductors, again in Copper 7N Marc, increase from 970 to 1038 wires, which make up, together with the polymer insulated central conductor, each 7.6mm2 hexaphonic conductor.
The real innovation is in the double dielectric, made with two polymers of new R-TEC concept, able to significantly improve the dielectric constant and consequently the flow of the audio signal in the form of low voltage electrical signal and at the same time to promote the functionality of the semiconductor (RNR Noise Reduction), also improved.
L' Innovation merges with the tradition.
A Germanium semiconductor (RNR TECHNOLOGY Ricable Noise Reduction), improved in effectiveness, on all conductors reduces background noise and rustling generated by audio media. The conductors are in the traditional Hexaphonic Geometry with 1038 0.08 mm wires structured in triple twisted on a polymer insulated central conductor.
Another important step has been taken in terms of insulation and shielding. We introduced a new insulating material in the cable in combination with treated cotton. This operation has allowed us to further strengthen the double shielding, without altering the electrical characteristics of the conductors, so as to further increase the degree of neutrality and transparency in sound reproduction.
| | |
| --- | --- |
| Capacity | 35 pF/m |
| Resistance | 2.3 Ω/Km |
| Watt RMS supported | 800 W RMS Max |
| External Diameter | Ø 22 mm |
| Conductors Section | 7.60 mm² |
| Construction Conductors | 1038 triple twisted wires in 6 braids + insulated Solid Core 9-wire conductor |
| Strand Diameter | 0.08 mm |
| Material Conductors | MARC Pure Copper 7N 99.99999% |
| Geometry | Hexaphonics |
| Dielectric Insulating | Double Technopolymer R-TEC |
| Internal Shielding | Aluminium/Mylar/Magnesium |
| External Shielding | Copper braid MARC 7N Tinplated |
| External Protection | High Density Sheath with Polyethylene/Nylon Sock |
| Connector Material | Pure Copper OFC |
| Contacts | 24 K Gold plated |
| Connectors Features | Monobloc body in Copper OFC Gold plated 24 K, Gold plated with specific electrolysis technique Gold/Copper, Expansion Central Pole, Magnetic Shell with Carbon finish, Expansion Clamping |
| Special Features | Shielded Magnetic Cable Clamp Blocks, RNR - Noise Reduction System with Germanium |
16 other products in the same category:
Our last Google reviews