MAGNUS Jack 6.3
From
Tax included
SHIPPING IN 2-3 WORKING DAYS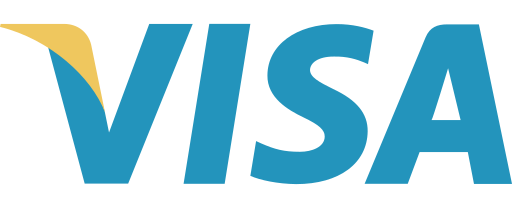 ---
---

GARANZIA UFFICIALE
Assistenza italiana

TRASPORTO TRACCIATO
Spedizione monitorata

ASSISTENZA DIRETTA
Consulenza e preventivi
---
MAGNUS JACK 6.3
If the Hi-Fi system is the bridge that connects your passions to your senses, the cables are the bridge that carries the signal between your electroacoustics and Magnus Jack is the first step towards the clean and faithful reproduction of the music you love. Use inadequate interconnects instead, would substantially penalize the quality of reproduction that we seek fans of High Fidelity.
Magnus Jack, ductile and performing.
The Magnus Jack series is developed on the basis of Magnus Signal to provide Professional and Headphone interconnects. In order to allow a better usability, we have improved the flexibility and increased the mechanical resistance for these products, while keeping the acoustic performance almost unchanged.
Used to connect high level equipment, you will be surprised by the sound performance characterized by high transparency and naturalness. The sound is particularly neutral, as per tradition Ricable and the control of the entire frequency range is excellent to return a balanced listening and well characterized.
The Magnus Jack series is available in various configurations with Jack 3,5 / 6,3 mm, also male female, and with RCA/Jack connectors, to offer you a range of solutions ranging from Professional use (Events, DJ, stages) that require performance above the norm or to connect musical instruments with this type of connection. In the world of Hi-Fi the most common uses are to connect or extend headphones, to connect Jack peripherals to amplifiers that have RCA inputs, etc..
True Magnusquality.
DRAFT: Magnus Jack represents the first step towards perfect signal transmission. The technological solutions used derive from the Dedalus series and guarantee an exclusive and durable support for your devices.
CONDUCTOR MARK +70% Compared to OFC: 0.35 mm2 copper 7N MARC (Multicore Annealed Ricable Conductor) conductors with 0.08 mm strands and smoother, more compact surface allow +70% better audio transmission than OFC copper.
20% COPPER/TELLURIUM CONNECTORS COMPARED TO BRASS: 3.5 mm Jack connectors in copper-tellurium alloy 24K gold plated with electrolysis technique. With these connectors there is an improvement in the Electrical Parameters of more than 20% compared to common brass connectors.
PROTECTED FROM INTERFERENCE: The Twisted geometry, supported by Double shielding with OFC copper spiral and Aluminium/Mylar foil, covers all audio frequencies from EMI/RFI interference. Construction with insulation and conductor stranded with connecting rod crank detorsion to eliminate any stress to the conductors.
EASY INSTALLATION: Thanks to the exceptional raw materials used, Magnus Signal Jack has above-average flexibility, allowing you to use it comfortably even in uncomfortable situations.
Many Solutions for you.
Whatever the use, it is clear that the Magnus Jack series is essential for those who are looking for a superior audio quality, but also for those who need a customizable product. In our catalogue we have provided the following versions that you can find in the main menu:
3.5mm Jack Male to Male Cable (MJ Series)
Cable Jack 6,3 mm male/male (KM Series)
Extension Jack 3,5 mm male / female (PJ Series)
Extension Jack 6,3 mm male / female (PK Series)
3.5mm Jack / 2 RCA Cable (JR Series)
Starting from this base, we are able to make custom cables according to specific needs, for example with Jack 3.5 mm on one side and 6.3 mm on the other, etc. ... If you need something that we do not produce, ask us for a customization.
16 other products in the same category:
Our last Google reviews