RICABLE MAGNUS POWER MKII
High Fidelity Power Cable, ideal for powering quality Hi-Fi electronics.
From
Tax included
SHIPPING IN 2-3 WORKING DAYS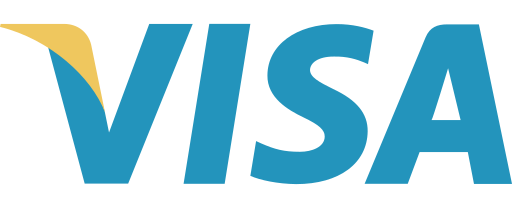 ---
---

GARANZIA UFFICIALE
Assistenza italiana

TRASPORTO TRACCIATO
Spedizione monitorata

ASSISTENZA DIRETTA
Consulenza e preventivi
---
MAGNUS POWER MKII - Hi-End Power Cable for High Fidelity Hi-Fi Shielded
High Fidelity Power Cable, ideal for powering quality Hi-Fi electronics.
MAGNUS POWER MKII
Details make the Difference. Surely you have already heard this adage, which in itself encapsulates the foundations of High Fidelity. The attention to sound detail is entrusted to the electronics, which need a quality power supply to work efficiently. Not taking care of this detail means not preventing internal and external interference to the power supply of your equipment.
Magnus Power MKII, now with an extra shielding.
Magnus Power has been since its debut a very appreciated product for its high value for money, so we decided to improve it further by inserting a second Aluminium/Mylar shield before the main copper braid shield. This further upgrade that is recognizable for products with the appellation Mark II, does not determine a revolutionary product or new, however, improved in its already good shielding capacity.
The second shield applied allows to sensibly improve the protection from the EMI/RFI interferences that can creep into the power cable in the delicate way that goes from the wall socket to the electronics. We remind you that this passage is very delicate because the closer you get to the devices, the more disturbances (due to the presence of many other cables and devices) can deteriorate the listening quality in Hi-Fi.
Substance and Quality.
DRAFT: Magnus Power MKII is made with technological solutions derived from the Dedalus series and represents the first step towards the perfect power supply for your system. Even if the bigger brothers Dedalus and Invictus go further, Magnus Power guarantees an exclusive and durable support for your devices.
CONDUCTOR MARC +70%: 4.3 mm2 Copper 7N MARC (Multicore Annealed RicableConductor) with 0.1 mm stranded strands with a smoother and more compact surface that allow an audio transmission 70% better than OFC Copper.
COPPER CONNECTORS: Finished with the brand new connectors with Copper Contacts and monobloc alloy body turned from billet. With these connectors there is an improvement in electrical parameters of more than 30% compared to common brass connectors. 24K Gold plated with specific Gold/Copper electrolysis technique.
PROTECTED FROM INTERFERENCE: Thanks to the external shielding with braided OFC Copper and the second shielding added in the MKII version, the protection from EMI/RFI interference inside and outside the power cable is very effective.
NEW CONCEPT: Magnus Power MKII is made with a geometry that derives from the superior series and takes up the philosophy of transmission of the electrical signal, in order to guarantee performances decidedly superior to standard cables.
Unique Connections for you.
Magnus Power is our power cable that adopts R-TEC connectors derived from Dedalus and Invictus that guarantee incredible performance. The contact points are fundamental in order not to nullify the quality of a conductor and with Magnus Power we have worked to create an optimal connector, designed entirely by us and made with specific technical dictates:
All contacts are made of oversized solid copper to ensure perfect contact and optimum signal transmission.
The resin that makes up the connector is derived from Dedalus and has a higher than normal insulating capacity.
The body is a metal monoblock turned from solid that integrates a block of anti-interference ferrite that maintains an optimal shielding even at the point of contact.
The 24K gold plating is made using a specific Gold/Copper electrolysis technique to ensure greater durability.
16 other products in the same category:
Our last Google reviews