RICABLE SUPREME BDG BRIDGE
Set 4 pcs. Jumers for Loudspeaker Hi-End
Tax included
SHIPPING IN 2-3 WORKING DAYS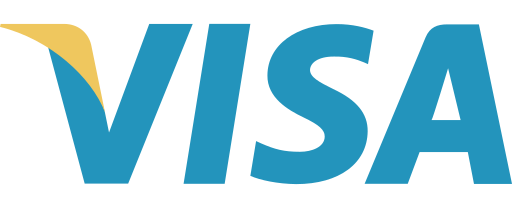 ---
---

GARANZIA UFFICIALE
Assistenza italiana

TRASPORTO TRACCIATO
Spedizione monitorata

ASSISTENZA DIRETTA
Consulenza e preventivi
---
Supreme Bridge are born with the intention of offering the most for the replacement of bridges range of your speakers. Often loudspeakers of high-end, are equipped with 4 terminals for connection, because they offer the possibility of driving in Bi-Wiring or Bi-Amping. If not used in such configurations, the terminals "Hight Level" must be connected to terminals "Low Level" and all manufacturers of speakers put the supplied jumpers, which are generally represented by a strip of brass of poor quality.

This situation brings enormous disadvantages in audio reproduction, because the signal power is not transmitted with the same purity that comes from the amplifier, when you take quality speaker cables. To remedy this situation and have the maximum sound, simply replace the jumpers supplied with Ricable BDG, so you put your system in optimum conditions of sound reproduction.

Ricable Supreme Bridge are designed to assist the most of our cables Top of range, but are obviously indicated with speaker cables of lesser quality. The construction is made entirely by hand, using 2 forks mm thick plated 24K Gold and conductors hexaphonic by almost 7 mm2, arising from the Supreme Speaker.

The high flexibility and length of 18 cm, allow the use in all the loudspeakers, both when the terminals are very near to one another, both when these distances are important. spades dual cantilever accept all types of terminal with diameters up to 8 mm.     
 
The Supreme Bridge Project is all Italian and implementation is carried out entirely by hand in Italy. A lengthy and meticulous, leaving nothing to chance and always get a perfect product in every respect. This product did not want to leave anything to chance, because it's the details that make the difference.    

The cable is made with OCC copper conductors of 99,9999% purity. OCC copper, compared to the more common OFC, has a higher purity level but above all a single crystal structure with the great advantage in giving no molecular obstacle to the signal that has to be transited.  Besides this aspect it has the advantage to be processed in very thin strands, ideal to reduce further the electronic capacity and resistance. Every singular conductor has been processed with 0.05 mm section.    

The geometry of the power conductors is very particular and is based on a hexaphonic structure, where 6 multi-wire plaits are triple twisted on a central isolated conductor made with bigger solid core wires. The number of the singular wires which composes every singular master conductor that ends at the connector is very impressive, because there are more than 1000 ones with a total section of nearly 7 mmq.

The hexaphonic geometry of Supreme Bridge brings many advantages in sound terms, because it allows having very precise, plain and controlled basses but at the same time high, arioso and clean frequencies, however never excessively sharp and irritating.    

The implementation of Supreme BDG is particularly refined and observes the best Hi-Fi school to be able to return the demanded audio quality in a constant way.

The spade connectors are single body 24K Gold Plated very thick. They equipped with dual cantilever to match any type of clamp. The welds, performed by hand, are of the highest quality with tin, lead-free and with 5 parts of silver.
Technical Specifications

Capacity: < 40 pF/mt.
Resistance: < 3 Ohm/Km
Constructive Specifications
Geometry: Esatonal
Conductors Material: Pure Copper OCC 99,9999%
Conductors Structure: 840 triple twisted wire braids in 6 + 1 insulated solid core conductor 7 wire
Conductors Size: 0,05 mm + 0,3 mm solid core
Conductors Surface: 6.8 mm2
Connectors Features: Forks for terminals with diameters up to 8 mm
                     24K Gold Plated Body Alloy
Contacts: Hand soldered with tin free of lead and 5 parts of silver
External Diameter: 8mm.
Special Features: Length 18 cm. and high flexibility


16 other products in the same category:
Our last Google reviews