RICABLE DU3 ULTIMATE DIGITAL COAXIAL 75Ω RCA - 3 MT

Coaxial Cable Digital 75 Ohm to connect with Source Digital DAC. It is also ideal for connecting to Active Subwoofer Amplifier AV


Tax included
SHIPPING IN 2-3 WORKING DAYS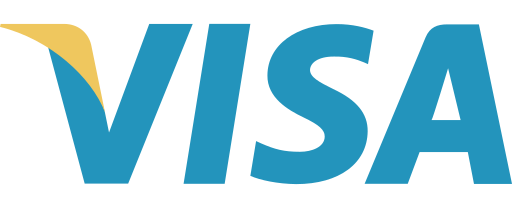 ---
---

GARANZIA UFFICIALE
Assistenza italiana

TRASPORTO TRACCIATO
Spedizione monitorata

ASSISTENZA DIRETTA
Consulenza e preventivi
---
Reference Cable for Coaxial Digital Signals, made of pure OFC 99.999% copper conductor.

It is distinguished by the higher level of production quality and refined aesthetic that makes it ideal for the most demanding user. The conductor is made of solid core with 22AWG pure OFC copper section in order to ensure the impedance at 75 Ohms. The dielectric is made of foamed polyethylene to improve more the sound purity.

The cable insulation from external interferences is constituted by a triple shielding : Above the dielectric there is a double shielding of aluminum foil + Mylar. The insulation is completed with an external OFC Tinned copper braiding which is fixed to the cold pole of the cable. Over the last shield there is an extra flexible PVC sheath for easy installation of this impressive cable. The surface finish is characterized by a Nylon braiding which also protects the cable from external stresses.

The used connectors are of high quality with gold-plated contacts, 6 elements earthing ring and connector cover of antijamming alloy. The dielectric is made of Teflon.

The Contacts are soldered with lead -free tin and with 3 % silver and then covered with an insulating material. All this allows to improve the delicate contact points to the advantage of a lower spurious transit.

The Ricable Ultimate Digital is an extra flexible cable and adapts easily to the most Hi-Fi applications where a cable of high-quality, naturalness and neutrality is required.

The used deriving materials from model Hi-End makes it a real Best Buy. The Ricable cables are Lifetime warranted, directly to the customer's residence.


Significant Features     

The conductor is made of solid core with coaxial geometry to ensure the impedance at 75 Ohm.

The dielectric is made of foamed polyethylene to further improve the purity of sound.     

The conductor is made with conductor of pure OFC 99.999% copper 22 AWG. The used connectors are of high quality with gold-plated contacts, 6 elements earthing ring and antijammed alloy connector cover. The dielectric is Teflon.

The contacts are lead-free tin and 3% silver sealed and then covered with an insulating material. All this allows improving the delicate contact points to the advantage of a lower spurious transit.

The cable insulation from external interferences is composed of a triple shielding: Above the dielectric there is a double shielding of aluminium + Mylar sheet. The insulation is completed with an external tinned OFC copper braiding that is fixed to the cold pole of the cable.

Cable of the Digital Coaxial Audio series specifically designed for Hi-Fi use and ideal to connect digital sources like CD reader, Network player, etc. to the dedicated DAC converter or integrated in an Audio amplifier. It is also a cable indicated to connect Active Subwoofer to the AV receiver.

New extra flexible construction to adapt better to the requirements of the proper installation. Due to the use of always more technical materials, the flexibility has still been improved.

The dielectric of this series is made of high density polyethylene, thus improving the reproduction neutrality of the soundtracks.  

The entire body of the connector is made of 24K gold-plated alloy in order to allow the maximum contact with the receiving appliance.

The cable is finished with a nylon braiding at high mechanical resistance. This allows having a constant and long lasting protection on the cable.



Constructive Specifications
Geometry: Coaxial
Impedance: 75 Ohm guaranteed
Conductors Material: Pure Copper OFC (Oxigen Free Copper) 99,999%
Conductors Size: 22 AWG Solid Core
External Shielding: OFC tinned copper with braid plus
Internal Shielding: Mylar and Aluminium
Dielectric insulation: High Density PE
External Protection: High mechanical resistance Nylon
Connectors Features: 24K Gold Plated Body Alloy
                                Interference Suppression Alloy
                                6-cell Ring Mass
                                Teflon dielectric

Contacts: 24K Gold Plated
External Diameter: 7mm.




Customer ratings and reviews
Reviews
By
Moreno L.
on 17 Jan. 2021 (
RICABLE DU3 ULTIMATE DIGITAL COAXIAL 75Ω RCA - 3 MT
) :
Ottima fattura e ottimo anche il prezzo

Ho acquistato questo cavo di segnale per il subwoofer del mio Home Theater. Subito ho notato la notevole qualità dei materiali e l'ottima cura nella fattura. Una volta collegato poi mi sono reso conto della resa che sul mio sistema audio ha di molto valorizzato e messo in evidenza la presenza del subwoofer, rendendolo molto più nitido, pulito e deciso. Sono molto soddisfatto dell'acquisto anche perché a questo prezzo credo sia davvero difficile avere di più.
16 other products in the same category:
Our last Google reviews