AUDIOQUEST AES/EBU WILD
From
Tax included
5-7 WORKING DAYS SHIPPING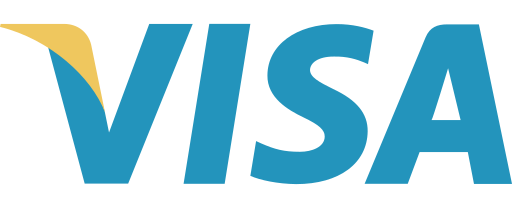 ---
---

GARANZIA UFFICIALE
Assistenza italiana

TRASPORTO TRACCIATO
Spedizione monitorata

ASSISTENZA DIRETTA
Consulenza e preventivi
---
AES/EBU, developed jointly by the Audio Engineering Society and the European Broadcast Union, established a two-channel digital standard for interconnecting digital devices in the professional world. But, AES/EBU also has its application in the domestic environment as well. While AES/EBU can be single-ended, balanced, or optical, here we refer to the balanced-digital interconnect.
Hard-Cell Foam Insulation
Hard-Cell Foam (HCF) Insulation ensures critical signal-pair geometry. Any solid material adjacent to a conductor is actually part of an imperfect circuit. Wire insulation and circuit board materials all absorb energy. Some of this energy is stored and then released as distortion. Hard-Cell Foam Insulation is similar to the Foamed-PE used in our more affordable Bridges & Falls cables, and is nitrogen-injected to create air pockets. Because nitrogen (like air) does not absorb energy and therefore does not release any energy from or into the conductor, distortion is reduced. In addition, the stiffness of the material allows the cable's conductors to maintain a stable relationship along the cable's full length, producing a stable impedance character and further minimizing distortion.
Solid Perfect-Surface Silver (PSS) Conductors
Perfect-Surface Technology applied to extreme-purity silver provides unprecedented clarity and dynamic contrast. Perfect-Surface Silver (PSS) is AudioQuest's highest-quality metal. Solid conductors prevent strand interaction, a major source of cable distortion. Extremely high-purity Perfect-Surface Silver minimizes distortion caused by the grain boundaries that exist within any metal conductor, nearly eliminating harshness and greatly increasing clarity compared to OFHC, OCC, 8N and other coppers.
Foil + Silver-Plated Braid Shield
Carbon-Based 7-Layer Noise-Dissipation System (NDS), 2 x EMI Absorption
100% shield coverage is easy. Preventing captured RF Interference from modulating the equipment's ground reference requires AQ's Noise-Dissipation System. Metal and Carbon-Loaded synthetics prevent most RFI from reaching the equipment's ground plane.
Cold-Welded, Hanging-Silver Directly Over Machined Pure Red Copper Terminations
Dielectric-Bias System with Radio Frequency Trap
All insulation between two or more conductors is also a dielectric whose properties will affect the integrity of the signal. When the dielectric is unbiased, dielectric-involvement (absorption and non-linear release of energy) causes different amounts of time delay (phase shift) for different frequencies and energy levels, which is a real problem for very time-sensitive multi-octave audio. The inclusion of an RF Trap (developed for AudioQuest's Niagara Series of power products), ensures that radio-frequency noise will not be induced into the signal conductors from the DBS field elements. (DBS, US Pat #s 7,126,055 & 7,872,195 B1)
16 other products in the same category:
Our last Google reviews