ROKSAN CASPIAN M2 CD
Tax included
5-7 WORKING DAYS SHIPPING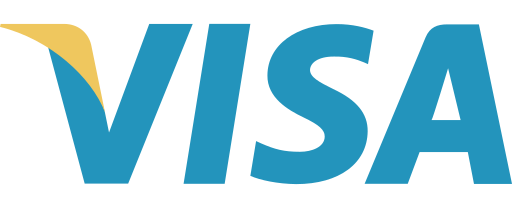 ---
---

GARANZIA UFFICIALE
Assistenza italiana

TRASPORTO TRACCIATO
Spedizione monitorata

ASSISTENZA DIRETTA
Consulenza e preventivi
---
The Caspian CD Player has separate digital and analogue power supplies, a fully isolated transport mechanism and is the superb sounding recipient of numerous awards worldwide.
The Caspian CD Player is universally regarded as one of the best sounding players at its class. It is no surprise therefore to discover that it manages to enchant and impress with its smooth and life-like reproduction of any genre of music.
It utilises a one-piece optimised motherboard, de-coupled mechanism and dedicated transformer/power supplies for the analogue and digital domains. With this isolation and decoupling technology along with carefully selected components, it is a fine example of how CD still has plenty to offer in high quality audio reproduction.
Key Features
        

Isolated and decoupled mechanism housing for increased laser tracking capability

        

Dual power supplies for minimum interference

        

One-piece, optimised motherboard for shorter signal paths

        

High-end grade electronic components

        

Super-precision master clock for reduced jitter

        

RCA and XLR balanced outputs

        

Optical digital and RCA outputs

        

Robust and slimline design
Operating System
CD Digital Audio System (CD, CD-R, CD-RW)
Frequency Response
20 Hz – 20 kHz ± 0.2 dB
Harmonic Distortion
<0.0015 % @ 0 dB, 1 kHz (typically 0.0005 %) <0.005 % @ -30 dB, 1 kHz / <0.01 % @ 0 dB, 20 kHz
Intermodulation Distortion
< 0.001 % @ 0 dB (typically 0.0005 %)
Signal to Noise Ratio
105 dB (L & R)
Wow & Flutter
Quartz precision
Channel Separation
>100 dB @ 1 kHz / >100 dB @ 20 kHz
Output Voltage
2.2 V rms
Digital Outputs
RCA (75 ohms), Optical, XLR (110 ohms)
D/A Conversion
PCM1730E Advance segment
Resolution/Sampling
24 bits / 192 kHz
Oscillation
3rd Overtone oscillation
Crystal
Super precision, custom made
Jitter
< 130 psec
Idle Pattern
< -105 dB (L & R)
Stop-Band Rejection
< -95 dB
Power Supply
Toroidal transformer
12 fully regulated power rails
Power Consumption
< 20 W
Dimensions (W x H x D)
432 x 80 x 330 mm (Incl. feet)
Weight
10 kg
Customer ratings and reviews
Reviews
By
Angelo Antonio B.
on 06 Apr. 2022 (
ROKSAN CASPIAN M2 CD
) :
Roksan caspian M2 cd
Veramente un ottimo lettore CD il roksan caspian M2, e come sempre mi sono trovato molto bene con AudioImpact. Non mi stancherò mai di dire che sono sempre educati, preparati e molto gentili. Veramente una bella realtà nel campo hi-fi. Continuate così.
16 other products in the same category:
Our last Google reviews