SONUS FABER LUMINA CENTER I
Tax included
1 - 3 WORKING DAYS SHIPPING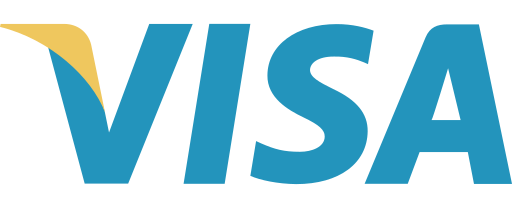 ---
---

GARANZIA UFFICIALE
Assistenza italiana

TRASPORTO TRACCIATO
Spedizione monitorata

ASSISTENZA DIRETTA
Consulenza e preventivi
---
LESS IS MORE
We executed this minimalistic and perfectly squared design in order to emphasize the quality of materials used. This principal of minimalism directly captures the essence of the product, which was thoughtfully designed in conjunction with the theory "less is more".
Lumina collection comprises the core values of Sonus faber and its iconic materials, such as real multilayer wood, leather and the natural composition of drivers.
Simplicity remains central to the collection's identity with its easy set-up, accessible price point, and excellent sound performance, empowering everyone to enjoy a true Sonus faber experience completely made in Italy.
YOUR HOME THEATER EXPERIENCE
The essential combination of the three models is a perfectly balanced solution for traditional stereo system enthusiasts as much as for those looking to experience a multichannel home theater system.
Lumina I looks great as an individual stereo pair or as surround speaker in a cinema set up; Lumina III ensures powerful, distortion-free sound and high speech intelligibility for games and movies; Lumina Center I is perfectly aligned in appearance and acoustics with its siblings in the full collection.
Completing the range there are the Gravis I and II subwoofer models, to achieve maximum performance of one's home entertainment system, deep low-frequency effects (LFE), and a fuller listening experience.
Lumina and Gravis, in a 5.1 channel configuration, will offer you enveloping effects for movies and an immersive atmosphere for music concerts not just from the screen, but all around you.
FEATURES
Lumina Center I is the perfect complement for any multichannel set up.
The center channel speaker of the line perfectly fits in terms of power
and sound in small and medium sized listening environments.
SPECIFICHE TECNICHE
SYSTEM
2-way shelf loudspeaker system. Vented box design
LOUDSPEAKERS
Tw: Ø 29 mm high definition DAD™ driver
Mw: Ø 2 x 120 mm paper cone drivers
crossover
Optimized amplitude/phase response for optimal space/time performance. Crossover frequency: 2000 Hz.
FREQUENCY RESPONSE
65 Hz -24.000 Hz
SENSITIVITY
87dB SPL (2.83V/1m)
NOMINAL IMPEDANCE
4 ohm
SUGGESTED AMPLIFIER POWER OUTPUT
30W – 100W, undistorted signal
DIMENSIONS (HxWxD)
168,6 x 523,6 x 212,7 mm
6.6 x 20.6 x 8.4 in
WEIGHT
7,6 Kg each
16.8 lb each
16 other products in the same category:
Our last Google reviews