CHORD QUTEST

Latest generation Digital / Analog converter
Tax included
2-3 WORKING DAYS SHIPPING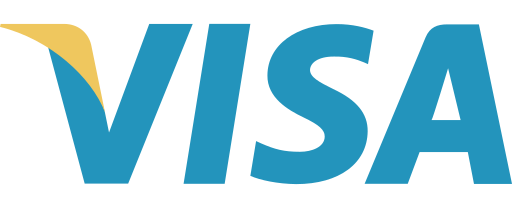 ---
---

GARANZIA UFFICIALE
Assistenza italiana

TRASPORTO TRACCIATO
Spedizione monitorata

ASSISTENZA DIRETTA
Consulenza e preventivi
---
The Chord Qutest is a DAC whose performance belies its compact size. With DAC architecture based on the award-winning Hugo 2, it offers industry-leading digital conversion.
It is a "pure" DAC (it does not contain headphone amplifiers or rechargeable batteries like other models of the same brand) designed to improve the sound quality at home.
The converter is based on the award-winning proprietary FPGA technology developed for Hugo 2, the industry leader, offering first-class technical and sound performance. Perfectly equipped to bring the benefits of this digital technology to a wide range of connected devices, it features a USB-B digital input, an optic and a galvanically insulated coax that provide an instantaneous update of the performance of connected, even outdated digital devices .
Even the frame is all new. It has a significantly larger mass than its predecessor and has been precisely machined from solid aluminum blocks for aircraft. The PCB is housed in a shallow cavity of the frame providing the circuit with greater protection inside the case and further isolation from external vibrations compared to previous projects.
The Qutest features RCA analog outputs for connection to amplifiers, preamplifiers and headphone amplifiers, as well as high-resolution dual-data digital inputs for connection to future Chord Electronics products. This DAC also offers user selectable filters and input management, in a simple and fast way.
A further new feature is the selection of the available output voltage from 1 to 3 V for flexible connectivity with a wide range of devices.

Main characteristics:
Sample rates: 44.1kHz, 48kHz, 88.2kHz, 96kHz, 176.4kHz, 192kHz, 358kHz, 717.6kHz, and 768kHz
Supported DSDs: DSD 64, DSD 128 (2x), DSD 256 (4x), and DSD 512 (8x)
Inputs: 1x USB high speed (Type B), 2x BNC Coaxial, 1x Optical
Selectable filters: Incisive neutral (White), Incisive neutral HF roll-off (green), Warm (Orange), Warm HF roll-off (Red)
Volume Control: Fixed, but selectable between 3v (blue), 2v (green), and 1v (red)
Output: Stereo RCA
Dimensions (AxLxP) mm: 41x 160x 72
Unit weight: 770g
Box weight: 1500g
Customer ratings and reviews
Reviews
By
Lorenzo B.
on 18 Feb. 2021 (
CHORD QUTEST
) :
Che affare e che efficienza!
Il Qutest non credo abbia bisogno di presentazioni. L'unico punto a sfavore a mio avviso è il prezzo ma in questo sito oltre ad un prezzo unico ho trovato anche una disponibilità, una velocità nel rispondere alle mail e nello spedire degne di Amazon. È arrivato il giorno dopo l'ordine. Complimenti!
16 other products in the same category:
Our last Google reviews