NORSTONE BERGEN AV 2
Norstone Bergen AV2 is a sturdy and solid design cabinet expressly designed to house audio video and HiFi electronics. Made using sturdy metal and tempered glass for your safety.
Tax included
SHIPPING IN 1 - 3 WORKING DAYS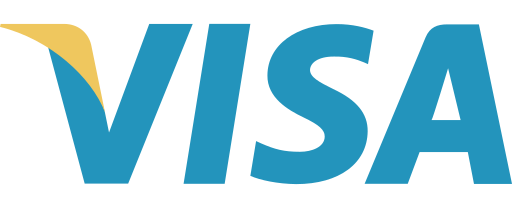 ---
---

GARANZIA UFFICIALE
Assistenza italiana

TRASPORTO TRACCIATO
Spedizione monitorata

ASSISTENZA DIRETTA
Consulenza e preventivi
---
Norstone Bergen AV 2 is the audio-video cabinet for TV and Electronics
Norstone Bergen AV 2 is the solid and robust AudioVideo cabinet designed by the famous brand to house the most bulky Audio and Video systems, keeping them in order and allowing you to display them with style. Bergen AV 2 is characterized by three shelves and a decent load capacity, with 40 kg of capacity on each shelf.
Nothing is left to chance: tips and tailstocks are supplied, as well as cable ties to collect the cables. And the assembly is fast and intuitive.
The assembly of the furniture is extremely quick and safe. Everything is provided. Each single leg is solidly screwed and fixed to a glass shelf. The three shelves created will then be surmounted by interlocking one on top of the other until they stop. During the support phase of the different levels, some points must be gently forced to enter their respective interlocking seats. This is normal and depends on the various games and how the legs have been screwed. The inside of the metal structure - or the individual support legs - can be filled with granules or acoustic sand to further improve stability and anti-resonance. Ideal in this case the Norstone damping material, to the recommended extent of about 5-6 kg in the case of Bergen AV 2.
The product is born and supplied as in the picture and no further separate elements are available with which to add layers.
Complete cabinet only
Norstone Bergen AV 2 can only be purchased in complete configuration, with three support levels, as in the photo. It is possible to avoid mounting a level, thus creating a lower cabinet with only two shelves, just as it is possible to use only one level. On the contrary, it is not possible to purchase a single additional level separately, nor to obtain a cabinet with four or more shelves in any way. If you are looking for a stackable solution, you can orient yourself on the best seller Norstone Spider or on the Custom Design family. We also recommend never exceeding the suggested load thresholds, turning to the sturdy Stabbl AV cabinet to support heavy electronics.
You choose the order of the shelves with Bergen AV 2
Norstone Bergen AV 2 brings with it three large glass shelves to place your electronics and devices. As you can see from the photos, the lower one guarantees more vertical space, i.e. greater height between two contiguous shelves. In reality, you can decide to move the higher capacity shelf where you prefer because the side legs that make up the backbone of the cabinet are all interchangeable. You can therefore make sure that the vertically most spacious shelf is the first or the second!
TECHNICAL SPECIFICATIONS
Finish: black structure / black glass
Frame: black powder-coated backing material
Shelves: black tempered glass
Miscellaneous: Velcro cable ties, tips and tailstocks
Maximum load: 40 kg for each shelf
External dimensions (W x H x D): 1058 x 529 x 500 mm
Shelves (W x D): 460 x 402 mm (x2)
Height between the shelves: 1 level of 182 mm useful and a level (lower) of 242 mm
Assembly: supplied unassembled with screws, drawing and tools required for assembly
Reviews
By
eugenio P.
on 31 Dec. 2022 (
NORSTONE BERGEN AV 2
) :
The customer has rated the product but has not posted a review, or the review is pending moderation
16 other products in the same category:
Our last Google reviews