NORSTONE SLENDER
Tax included
CONTACT US FOR AVAILABILITY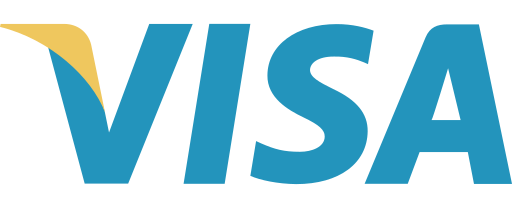 ---
---

GARANZIA UFFICIALE
Assistenza italiana

TRASPORTO TRACCIATO
Spedizione monitorata

ASSISTENZA DIRETTA
Consulenza e preventivi
---
Norstone Slender is the stable, elegant and ultra-thin piece of furniture designed for those looking for a high-level rack. Slender is ideal for hosting prestigious electronics, even the heaviest ones. Outstanding finishes, isolated floors, dazzling beauty for your living room and your system.
Description
Norstone Slender high-end rack for HighEnd electronics
Norstone Slender is a valuable, stable, beautiful HiFi furniture. After offering music and HIFi enthusiasts massive racks such as the Stabbl or the Square, Slender changes course 180 degrees and offers a minimal and slim cabinet. The simplicity of Slender does not mislead you. The cabinet is ultra sturdy and heavy, with full turned steel legs and sturdy reinforced safety glass shelves. With a wave absorption system that supports each of the shelves and a thickness of the glass sheets of 12 millimeters, the elegant strength is the keystone and the specificity of Slender. Each section, each level of Norstone Slender is solidly connected to the section below, for maximum strength, safety and solidity. Attention Slender is a complete four-tier piece of furniture. It is possible to mount one or two levels less but single shelves or levels cannot be purchased separately.
Slender is slim but indestructible
Norstone Slender's black tempered glass shelves give it a very elegant line suitable for any form of home decor. To mention the total safety given by the tempered glass. The four support levels, each of 548 x 498 mm of useful support, are perfect for hosting all the elements of high fidelity systems or Home Theater, including the heaviest and most bulky components. The intermediate shelves can bear a load of 50 kg each, the upper one is recommended for a maximum load of 25 kg, for a total load of 175 kg.
You choose the order of the shelves with Slender
Norstone Slender brings with it four shelves and therefore four levels for placing your electronics and devices. As you can see from the photos, the lower one guarantees more vertical space, i.e. greater height between two contiguous shelves. In reality, you can decide to move the higher capacity shelf where you prefer because the side legs that make up the backbone of the cabinet are all interchangeable. You can then make sure that the vertically most spacious shelf is the first, second or even third starting from the bottom!
TECHNICAL SPECIFICATIONS
Finish: glasses and matt dark gray structure (matt dark gray)
Structure: solid metal, black lacquered epoxy powder,
Shelves: serigraphed tempered glass, smoked
Various: insulating material between structure and glass shelves
Total weight: about 50 Kg. Pack 1: 33 Kg. Pack 2: 18 Kg.
Maximum load: 50 kg for each lower shelf, 25 kg upper shelf
External dimensions (W x H x D): 653 x 897 x 603 mm
Shelves (W x D): 548 x 498 mm
Height between shelves: 265, 192, 192 mm
Shelf thickness: 12 mm
Assembly: supplied unassembled with screws, drawing and tools required for assembly
16 other products in the same category:
Our last Google reviews