Pro-Ject T1 Black om5
Turntable including arm and Ortofon OM5 cartridge
Tax included
5-7 WORKING DAYS SHIPPING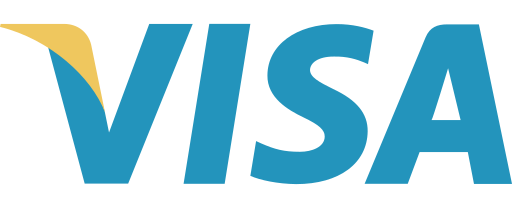 ---
---

GARANZIA UFFICIALE
Assistenza italiana

TRASPORTO TRACCIATO
Spedizione monitorata

ASSISTENZA DIRETTA
Consulenza e preventivi
---
Turntable including Ortofon OM 5E arm and head. Belt drive, speed 33/45 rpm. CNC machined chassis without interior spaces or plastic. 8mm thick sandblasted glass plate. DC motor. Steel / brass pin. 8.6 "aluminum straight arm. Special decoupling feet. Semi-symmetrical signal cable supplied. Cover supplied. RCA output connectors. Weight 3.8 kg.
Other characteristics
Pro-Ject T1 is the first manual turntable of a new generation, the T-Line, which aims to bring the world of high fidelity closer, even those who normally have a limited budget. Made after a long development phase, with quality materials and characterized by elegant aesthetics and above all with remarkable sound capabilities, all guaranteeing that no compromise has been made.
The elegant chassis made with CNC numerical control machines is completely free of plastic parts and all the spaces are filled in order to avoid unwanted vibrations.
The plate, in sandblasted glass, heavy and with zero resonance, as well as being aesthetically appealing, eliminates all the defects of the alternatives in plastic or in economical steel.
Finally, the feet are made to completely isolate the turntable from the surface on which it will be placed.
Salient features
Anti-resonant sub-plate design
Sanded glass plate with a thickness of 8mm and no resonance
CNC numerical control chassis, without empty spaces or plastic
Ortofon OM 5E pre-assembled head
8.6 "aluminum arm with integrated, lightweight and precise headrest, mounted on a low-friction bearing
Super shielded, semi-symmetrical, low-capacity RCA cable
Feet able to decouple the turntable from the supporting surface
Dust cover supplied
Available in the finishes: black lacquered, white satin or walnut.
Hand built in Europe
Technical features:
Type: belt drive
Speed ??variation: 33: 0.7% 45: 0.6%
Wow & flutter: 33: 0.25% 45: 0.23%
Plate: in sanded glass, 8mm thick, with felt mat
Main bearing: steel / brass
Noise signal: 65dB
Arm: 8.6 "in aluminum
Effective length of the arm: 218.5 mm
Overhang: 18mm
Effective mass of the arm: 8g
Counterweight: 5 - 10g (pre-mounted)
Tracing: 0 - 50mN (17.5 mN pre-set)
Supplied accessories: dust cover, felt mat
Energy consumption: 3 Watts
Dimensions (WxHxD): 415x100x335 mm
Weight: 3.8 kg
Customer ratings and reviews
Reviews
By
Marco G.
on 22 March 2021 (
Pro-Ject T1 Black om5
) :
Ben fatto
Piatto ben fatto con materiali di qualità, la testina provata su dischi vecchi di trent'anni suona che è una meraviglia.

Ordine fatto insieme a Denon DRA 800H e casse Q Acustics Concept 20
16 other products in the same category:
Our last Google reviews