THORENS TD 402 DD
Direct Drive Turntable - black & high gloss walnut finish
Tax included
2-3 WORKING DAYS SHIPPING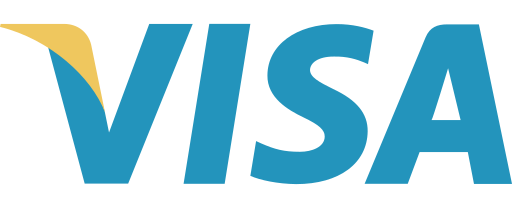 ---
---

GARANZIA UFFICIALE
Assistenza italiana

TRASPORTO TRACCIATO
Spedizione monitorata

ASSISTENZA DIRETTA
Consulenza e preventivi
---
A new direct drive from Thorens
With new TD 402 DD Thorens presents a direct drive turntable for the first time for more than 30 years. TD 402 DD comes with auto shut off function and with pre installed AT 95VM E cartridge by Audio Technica that makes it a best buy in the high quality middle class.
The styling recalls the famous Thorens TD series of the past but TD 402 DD is a completely new design that contains not only a very silent direct drive motor with switchable auto shut off but also new tone arm TP 72 with carbon tube and changeable headshell, a damped platter and an integrated phono stage for moving magnet cartridges that can be switched off when required. Even an optional auto start function is implemented that starts turning the platter once the tonearm is moved towards the record.
Fast ready to use
TD 402 DD comes ready to use. Only the platter has to be placed on the axis, the tone arm balanced and tracking force and anti skating adjusted. Putting in a belt is not necessary since there is none.
And later while playing the end of the record is reliably detected and the drive stops.
Finish
TD 402 DD comes with dust cover and a massive MDF plinth in piano black and high gloss walnut veneer on damping black rubber feet with silver rings. In combination with a top board of brushed aluminium this emphasizes the noble look of that turntable.
TD 402 DD in Thorens product range
Thorens TD 402 DD continues the range of best value for money record players that started with new belt driven TD 201 and TD 202 and rounds it up to the top. It delivers high quality at an affordable price and comes with newest generation of Audio Technica VM cartridges that allows several upgrade steps by simply replacing the stylus up to a Shibata one.
TECHNICAL SPECIFICATIONS
- automatic start and stop function
- built-in phono mm stage
- selector to set the signal output at line or phono level
- tp 72 arm with carbon fiber barrel and removable headshell headshell
- pre-installed at-vm95e head
- dust cover supplied
- high gloss walnut finish (lacquered walnut) gloss black
Customer ratings and reviews
Reviews
By
Salvatore L.
on 26 May 2022 (
THORENS TD 402 DD
) :
Fa il suo dovere
Avevo un vecchio Thorens td 160 che era altra cosa , questo va che è una meraviglia, si regola in pochi secondi, nulla da dire ma si vede che non ha la robustezza e quel senso di "qualità" che aveva il mio vecchio giradischi.
16 other products in the same category:
Our last Google reviews