AUDIO-TECHNICA AT-LP5X
Fully Manual Direct Drive Turntable
Tax included
2-3 WORKING DAYS SHIPPING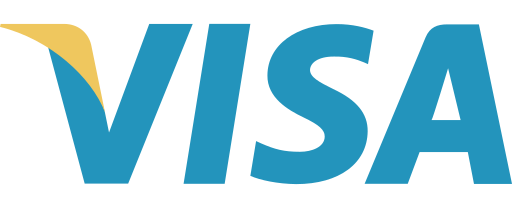 ---
---

GARANZIA UFFICIALE
Assistenza italiana

TRASPORTO TRACCIATO
Spedizione monitorata

ASSISTENZA DIRETTA
Consulenza e preventivi
---
Fully Manual Direct Drive Turntable
- Direct-drive, low noise motor
- Fully manual operation with three speeds: 33-1/3, 45 and 78 RPM
- AT-VM95E Dual Moving Magnet stereo cartridge with replaceable stylus
- Lightweight AT-HS6 headshell
- J-shaped tonearm, engineered to minimize tracking errors
- Switchable MM/MC built-in pre-amplifier

Building on Audio-Technica's analogue heritage and over 50 years of Japanese audio design, the AT-LP5x features upgraded technology while keeping the contemporary style and acclaimed performance of its predecessor, the AT-LP5.
The LP5x retains the J-shaped tonearm, a design inspired by the classic Audio-Technica models of the 1960s and '70s, and features a metallic gimbal suspension system and precision bearings to mitigate tracking errors. The tonearm also includes an adjustable counterweight and anti-skate control and comes fitted with a lightweight (9.3g) AT-HS6 headshell and the black AT-VM95E Dual Moving Magnet stereo cartridge.
Constructed of anti-vibration damping materials with heavy-mass metal chassis inserts, the AT-LP5x turntable has been designed to limit low-frequency acoustical feedback. Its precision-machined, die-cast aluminum platter is powered by a direct-drive, low-noise motor, ensuring stable, on-axis rotation at 33-1/3, 45 and 78 RPM. A 5 mm thick rubber-damping mat, which isolates from low frequency feedback while providing a highly stable surface for all LP formats, tops the platter.
The AT-LP5x features a built-in switchable MM/MC phono/line preamp that enables it to connect directly to a computer, home stereo, powered speakers and other components that have no dedicated turntable input. The selection of MM/MC cartridges allow for an easy upgrade to a moving coil with additional equipment. The turntable is also equipped with a USB output for direct connection to a computer.

- Direct-drive, low noise motor
- Fully manual operation with three speeds: 33-1/3, 45 and 78 RPM
- AT-VM95E Dual Moving Magnet stereo cartridge (black) with replaceable stylus
- Lightweight AT-HS6 headshell
- J-shaped tonearm, modeled after original Audio-Technica designs from the 1960s and '70s, are engineered to minimize tracking errors
- Switchable MM/MC built-in pre-amplifier and line enables connection to components with or without a dedicated phono input
- Anti-resonance, die-cast aluminum platter
- Heavy rubber damping mat for improved low-frequency reproduction
- AC adapter handles AC/DC conversion outside of the chassis, reducing noise in the signal chain
- Elegant matte black finish
- Includes dual RCA (male) to dual RCA (male) stereo cable, 45 RPM adapter, USB cable
- Included dust cover and mounting hardware
Customer ratings and reviews
Reviews
By
Davide P.
on 03 June 2022 (
AUDIO-TECHNICA AT-LP5X
) :
Giradischi Audio Technica
Spedizione veloce e buona assistenza del venditore prima dlel'acquisto. Il giradiscih va molto bene e secondo me il rapporto qualità/prezzo è ottimo.
By
Fabio M.
on 23 Nov. 2021 (
AUDIO-TECHNICA AT-LP5X
) :
Solido e performante
Questo giradischi ha tutte le caratteristiche per poter essere un punto di riferimento per la sua fascia di prezzo. Lo chassis nonostante sia interamente in plastica offre una bella sensazione di robustezza e solidità. Il motore è silenziosissimo.
Ottima la fattura dello switch che permette di avviare il piatto e di scegliere la velocità tra 33, 45 e 78 giri. Il braccio è molto leggero ed è un piacere posizionarlo sul disco.
Lo stilo è intercambiabile quindi il prossimo upgrade che farò è proprio cambiare il taglio della puntina senza spendere una fortuna.
By
Pierluigi A.
on 02 Sept. 2021 (
AUDIO-TECHNICA AT-LP5X
) :
The customer has rated the product but has not posted a review, or the review is pending moderation
By
alex C.
on 29 June 2020 (
AUDIO-TECHNICA AT-LP5X
) :
tutto perfetto
Dopo qualche consiglio telefonico da parte dello staff Audio impact ho deciso di acquistare questo mio primo giradischi. Posso dire d'essere più che soddisfatto. Per i prossimi componenti del mio hi-fi non esiterò a rivolgermi a loro. La spedizione è stata rapida e il collo è arrivato ben imballato.
16 other products in the same category:
Our last Google reviews