ALLEN & HEATH XONE:PX5
5-CHANNEL ANALOG MIXER FOR DJ
Tax included
5-7 WORKING DAYS SHIPPING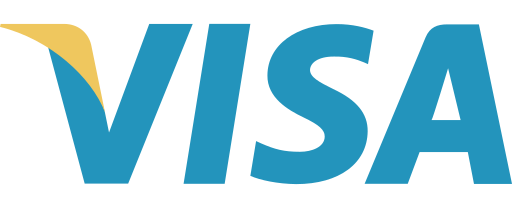 ---
---

GARANZIA UFFICIALE
Assistenza italiana

TRASPORTO TRACCIATO
Spedizione monitorata

ASSISTENZA DIRETTA
Consulenza e preventivi
---

Combining the signature warm analogue Xone sound with class-leading digital connectivity, Xone:PX5 breathes life and soul into electronic music performance. The built-in FX technology offers new levels of manipulation with our new Xone:Xcite FX suite of performance-focused delays, reverbs, modulators, flangers and distorters which are all assignable through simple hands-on control for fine-tuning the FX and expressing the DJ's inner creativity.
Xone:PX5 is a 4+1 channel mixer, equipped with the legendary Xone filter, 3 band EQ on all channels and an intuitive layout.
The versatile Send/Return feature allows for the connection of external FX hardware with both Send/Return and Master Insert mode connections (Line or Hi-Z) and equips Xone:PX5 for numerous enhanced setup scenarios. Each channel has its own dedicated send control for external FX processing and can also be routed to the internal Xone:FX engine.
Connect your laptop or computer to the premium internal 20 channel 24bit 96kHz USB2 soundcard for easy integration into digital DJ workflows, plus plug n' play connection via X:LINK to Xone:K series controllers for expanded MIDI control.
The crossfader has three switchable curve settings for blending or scratching styles and can be easily replaced or upgraded to an Innofader Pro 2 for ultimate crossfader performance.
No matter what your mixing style, Xone:PX5 combines a modern approach to DJing with all the tools required for creating your own individual sound.
Features:
• 4+1 channel analogue mixer
• Internal Xone:FX Engine with Xone:Xcite FX library
• Classic Xone VCF Filter with HPF, BPF, LPF and resonance Control
• Four channels with 3-source Phono/Line/USB inputs
• Dedicated Send/Return and Master Insert mode connections for External FX (Line or Hi-Z)
• Dedicated Microphone/Aux input/USB Return channel with peak Indicator
• 20 channel 24bit 96kHz USB2 internal Soundcard
• 3-band kill EQ
• Xone:Sync MIDI clock engine
• 12-segment signal level monitoring
• 22dB pro standard headroom
• 60mm VCA channel faders
• Balanced main mix out on XLR
• Independent booth out on 1/4" Jack
• Record out (USB and unbalanced RCA)
• Crossfader curve switch (three settings)
• Upfader curve switch (three settings)
• 2 GND earthing terminal posts for turntables
• 3.5mm and 1/4″ headphone outputs with Split Cue option
• X:LINK for plug n' play connection to Xone:K series controllers
• Innofader Compatible (Innofader Pro 2)
Reviews
By
Daniel L.
on 24 March 2023 (
ALLEN & HEATH XONE:PX5
) :
The customer has rated the product but has not posted a review, or the review is pending moderation
By
Dario M.
on 03 Jan. 2021 (
ALLEN & HEATH XONE:PX5
) :
The customer has rated the product but has not posted a review, or the review is pending moderation
16 other products in the same category:
Our last Google reviews