ADVANCE PARIS X-I50BT
Integrated stereo amplifier with built-in bluetooth receiver
Tax included
SHIPPING IN 1 - 3 WORKING DAYS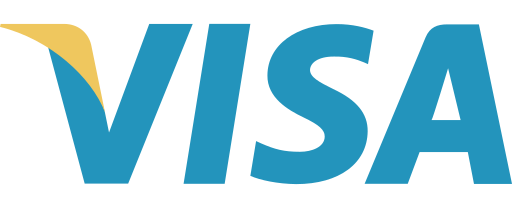 ---
---

GARANZIA UFFICIALE
Assistenza italiana

TRASPORTO TRACCIATO
Spedizione monitorata

ASSISTENZA DIRETTA
Consulenza e preventivi
---
Integrated stereo amplifier with built-in bluetooth receiver - power 50 watts per channel on 8 ohm - high bias switch for operation in class a in the first watts supply - phono stage mm - bypass tone control circuit - pre and final separation, also individually exploitable - power supply with toroidal transformer - 8x unbalanced rca analog inputs (1x phono) - usb type a socket for playback of mp3 formats from pen drive - headphone output - rec out - remote control supplied - dimensions (lxaxp) 430 x 110 x 320 mm - weight 6 kg
BLACK LACQUERED FINISH
Customer ratings and reviews
Reviews
By
Aura B.
on 08 Feb. 2023 (
ADVANCE PARIS X-I50BT
) :
The customer has rated the product but has not posted a review, or the review is pending moderation
By
Giuseppe R.
on 30 March 2022 (
ADVANCE PARIS X-I50BT
) :
recensione
Felicissimo del servizio offerto e del prodtto in rapporto qualità prezzo negozio perfetto in assistenza e celerità.
By
Manuel M.
on 17 Jan. 2022 (
ADVANCE PARIS X-I50BT
) :
Prima esperienza - soddisfatto
Su consiglio di chi ha più esperienza di me, ho acquistato questo prodotto che per ora, abbinato ai diffusori Indiana Line Tesi 261 sta restituendo parecchia soddisfazione.
Il suono è nitido, si adatta praticamente ad ogni genere musicale. I bassi non risultano troppo corposi utilizzando l'equalizzazione flat (loudness off) e la gamma medio-alta ha una buona resa. L'amplificatore con Hi-Bias spento non scalda assolutamente, risulta pratico da usare e fa una buona figura anche esteticamente. Molto comodo il Bluetooth con aptX (attenzione: aptX è compatibile solo con dispositivi Android). iOS si collegherà al Bluetooth in modo standard ma la connettività è estremamente stabile (non ho mai rilevato ritardi o malfunzionamenti). L'unica carenza per il prodotto l'ho rilevata nel telecomando ma lo staff di Audio Impact si è reso molto disponibile anche in tarda serata per fornirmi risposte.
By
Besozzi U.
on 28 Nov. 2021 (
ADVANCE PARIS X-I50BT
) :
Ottimo acquisto
Ottimo acquisto ad un prezzo inferiore ad ogni altra offerta in circolazione per quanto riguarda questo articolo, spedizione veloce.
Soddisfatto

16 other products in the same category:
Our last Google reviews