MCINTOSH MA 252
2-Channel Integrated Amplifier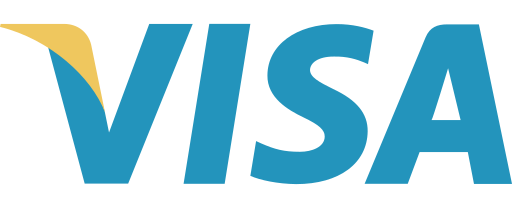 ---
---

GARANZIA UFFICIALE
Assistenza italiana

TRASPORTO TRACCIATO
Spedizione monitorata

ASSISTENZA DIRETTA
Consulenza e preventivi
---
2-Channel Integrated Amplifier
        

Hybrid design: vacuum tube preamp and solid state power amp

        

100 Watts into 8 Ohms

        

160 Watts into 4 Ohms
The MA252 Integrated Amplifier is the first hybrid integrated amplifier from McIntosh. Taking retro design cues from the legendary McIntosh MC275 Vacuum Tube Amplifier, the MA252 combines the best of vacuum tube and solid state circuit design to create an amplifier that's both visually and sonically stunning.
The preamplifier stage uses two 12AX7a and two 12AT7 vacuum tubes housed inside stylish protective cages; the output stage is a direct coupled solid state amplifier that delivers 100 Watts per channel into 8 Ohm speakers or 160 Watts per channel into 4 Ohm speakers. An all analog design, it comes with 2 unbalanced, 1 balanced and 1 Moving Magnet phono input for turntables. All 4 inputs can be given user-friendly names in order to simplify user control. Bass and treble tone controls help fine tune your music to your personal preferences. A full range subwoofer output is included for use with a powered subwoofer to further enhance low frequencies.
The MA252 features our McIntosh Monogrammed Heatsinks™ which are connected to advanced high current output transistors. These transistors eliminate the typical amplifier warm-up time so that the MA252 is in peak operating condition from the moment it's turned on. A powerful control microprocessor is used for smooth system operation, along with some of the latest audio-grade circuit components that deliver the best possible sound.
Thanks to its solid state output, the MA252 is our first product containing vacuum tubes to include our patented Power Guard® technology. Power Guard monitors the output signal for signs of over driving and makes real time micro adjustments to the input signal to prevent harsh sounding clipping that could potentially damage your speakers. If Power Guard is activated, the 2 vacuum tubes connected to the affected audio channel(s) will flash an amber color; they will return to their normal green color when the clipping has stopped.
Other McIntosh technologies found in the MA252 include Sentry Monitor™, High Drive headphone amplifier and gold-plated speaker binding posts. Input selection, bass, treble, tone bypass, balance and input offset levels can be adjusted using the front panel knobs or the included remote control; all settings and input selection will be shown on the OLED display. The entire unit sits atop a beautiful polished stainless steel chassis with a classic McIntosh-styled die cast aluminum name badge attached to each side. Contact your local dealer to learn more.
ELECTRONIC SPECIFICATIONS
100 Watts into 8 Ohms
160 Watts into 4 Ohms
2
4 or 8 Ohms
20Hz to 20kHz
        

Total Harmonic Distortion
0.03%
1.8dB
        

Frequency Response +0,-0.5dB
20Hz to 20kHz
        

Frequency Response, +0, -3dB
10Hz to 100kHz
        

Sensitivity Phono (Moving Coil)
N/A
        

Sensitivity Phono (Moving Magnet)
3.0mV
        

Sensitivity High Level (Balanced / Unbalanced)
0.6V/0.3V
        

Sensitivity (Power Amp input)
N/A
        

Signal To Noise Ratio (Moving Coil)
N/A
        

Signal To Noise Ratio (Moving Magnet)
80dB
        

Signal To Noise Ratio (High Level)
97dB
        

Signal To Noise Ratio (Power Amp input)
N/A
        

Input Impedance (Balanced / Unbalanced)
20K/20K
8 Ohms: >200
4 Ohms: >100
        

Maximum Output (Balanced / Unbalanced)
8V Unbalanced
CONNECTIVITY
1
2
0
        

Phono Input Moving Magnet
1 (fixed loading)
        

Upgradeable Digital Audio Module
No
0
0
0
0
0
0
        

Unbalanced Variable Output
0
1/4" High Drive
1 (mono)
No
No
        

Unbalanced Analog Connector Type
Standard
        

Speaker Binding Post Type
Standard
0
DIGITAL AUDIO SPECIFICATIONS
        

Digital-to-Analog Converter (DAC) Type
N/A
        

Digital Coaxial Input Sample Rate
N/A
        

Digital Optical Input Sample Rate
N/A
        

Digital MCT (DIN) Input Sample Rate
N/A
        

Digital USB Input Sample Rate
N/A
CONTROL
Bass and Treble
        

Tone Bypass and Input Assign
Yes
No
1
1
        

Rear Panel IR Sensor Input
No
Yes
GENERAL SPECIFICATIONS
        

Vacuum Tube or Solid State
Preamplifier: Vacuum Tube
Power Amplifier: Solid State
Direct Coupled
No
Yes
Polished stainless steel
        

McIntosh Monogrammed Heatsinks™
Yes
120V 50/60Hz, 3.7A
        

Standby Power Requirement
<0.5 Watts
WEIGHTS & DIMENSIONS
12" (30.5cm) x 7-5/8" (19.4cm) x 18" (45.7cm)
28 lbs (12.7 kg)
37 lbs (16.8 kg)
16 other products in the same category:
Our last Google reviews