ADVANCE PARIS MYCONNECT 150
Tax included
2-3 WORKING DAYS SHIPPING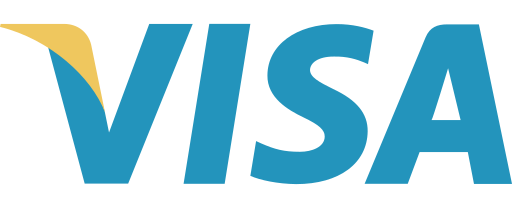 ---
---

GARANZIA UFFICIALE
Assistenza italiana

TRASPORTO TRACCIATO
Spedizione monitorata

ASSISTENZA DIRETTA
Consulenza e preventivi
---
AN AUDIOPHILE ALL-IN-ONE REALLY UNIVERSAL !
All-in-One system with built-in tubes


The MyConnect 150 is a built-in stereo system with tubes for the attention of discerning audiophiles.
Equipped with a tube preamplifier, the MyConnect 150 shines by the exceptional musicality it delivers worthy of the best separate electronics.
Its amplifying section of 2x150W will drive brilliantly the most difficult speakers, allowing a sound reproduction of high level.
Multisources, the MyConnect 150 is particularly versatile to reproduce dematerialized sources as well as physical sources: it integrates a network player for reading your music library from your smartphone, your tablet, your PC or MAC, your hard network or your USB, CD.
It is drived from our Advance playstream app available on the AppStore or GooglePlay. It integrates the best streaming services like Spotify, Qobuz, Deezer, Tidal, TuneIn and many others.
In addition to the network drive, it has a CD player, a FM tuner, a DAB / DAB + tuner, a Bluetooth port compatible with the high-definition X-FTB2 dongle (or X-FT01), an X-MOS USB-B input for direct connection of a PC or MAC.
SPECIFICATIONS
POWER OUTPUT 8Ω, 4Ω and 2,66Ω 130W, 190W and 250W CLASS AB
OUTPUT LEVEL Unbalanced (max volume) 9 volts
FREQUENCY RESPONSE (+/-3dB) 2 0Hz - 80 kHz
DISTORTION < 0.006% @1KHz/1W
SIGNAL TO NOISE HN 105dB
OUTPUT IMPEDANCE 10KΩ
CHANNEL SEPARATION > 110dB
DAC DIGITAL AUDIO AKM AK4490 (32bit - 768kHz)
DIGITAL AUDIO PCM TRANSCEIVER AK4118
INTERFACE DE RECEPTION USB/DSD
* Optical input supporting : 24bit - 96kHz PCM
* Coaxial input supporting : 24bit - 192kHz PCM
* USB audio PCM input supporting 24bit/32bit 44,1kHz - 384kHz
* USB audio PCM input supporting 2.8MHz (DSD64)-DOP/5.6MHz, (DSD128)-DOP/11.2MHz (DSD 256)-DOP
AC INPUT 115/230V 50/60Hz
TENSION SECTEUR
POWER CONSUMPTION MAX Max 900W
CONSOMMATION MAXIMALE
DIMENSIONS H. 170 x l. 371 x D. 430
NET WEIGHT 14,5 KG
Gross WEIGHT 17,2 KG
16 other products in the same category:
Our last Google reviews