PRO-JECT VC-E
Compact record cleaning machine
Tax included
2-3 WORKING DAYS SHIPPING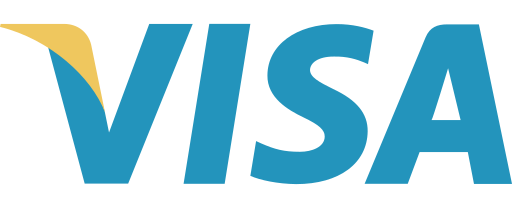 ---
---

GARANZIA UFFICIALE
Assistenza italiana

TRASPORTO TRACCIATO
Spedizione monitorata

ASSISTENZA DIRETTA
Consulenza e preventivi
---
The VC-E is a compact and very affordable record cleaning machine. Regardless of its size and price, the VC-E offers a lot of features:
The aluminium surface of the VC-E is able to withstand excessive fluid spill without compromising the chassis.
The VC-E is super powerful and cleans records in as little as one or two rotations. The very best results are achieved with one rotation forward followed by one backwards.
It turns the record superfast within 2 seconds per rotation, which is about 3 times faster than comparable cleaning machines. The result is a much faster and more effective cleaning process.
A clamp seales the record label from cleaning fluid and avoids damage on the label.
The robust metal arm is easy to use, mechanically stable and focuses all suction power directly onto the record surface.
Our eco-friendly and non-alcoholic vinyl cleaning concentrate, Wash-IT, offers very good cleaning results and reduces static charge, so record wear and stylus wear are significantly reduced.
If you are looking for a compact and yet affordable record cleaning machine, the VC-E is definitely your choice.
Features
Compact, new cabinet made out of aluminium composite panels (0,4mm Aluminium, 4mm PE, 0,4mm Aluminium)

Superfast & superstrong cleaning

Removes cleaning fluid (Wash it) residue free

0,5l tank for vacuumed cleaning liquid

7" records cleaning arm optionally available

Completely dry record in 1 or 2 complete rotations

Eco-friendly cleaning fluid effeciently cleans and removes static load of vinyl records

Clamp seales record label from cleaning fluid and avoids damage on the label
Customer ratings and reviews
Reviews
By
Andrea G.
on 27 Apr. 2022 (
PRO-JECT VC-E
) :
buon prodotto consegna fulminea
Buon prodotto non ottimo adatto a chi ha qualche centinaio di dischi. Assolve bene al suo compito ma c'è un po di reflusso di liquido sottoforma di vaporizzazione dal tubo di sfiato nel corpo centrale della vce. Cmq viene dato un disco trasparente che ovvia all'inconveniente. La Keith Monks prodigy a mio avviso rimane il top ma costa 900 euro. La Pro-ject vce vale tutti i suoi 381 euro. La spedizione semplicemente fulminea.
By
Serena M.
on 20 Oct. 2021 (
PRO-JECT VC-E
) :
PRO-JECT VC-E
Prodotto ottimo come da aspettative. Modalità di acquisto e servizio di spedizione eccellenti. Negozio davvero affidabile e serio.
5 other products in the same category:
Our last Google reviews