FOCAL CLEAR MG
Open back circumaural headphones
Tax included
15 WORKING DAYS SHIPPING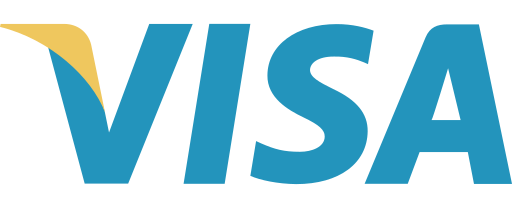 ---
---

GARANZIA UFFICIALE
Assistenza italiana

TRASPORTO TRACCIATO
Spedizione monitorata

ASSISTENZA DIRETTA
Consulenza e preventivi
---
The Clear MG Professional is an open circumaural headphone designed for music producers who need quality listening and a faithful and rapid transduction of the audio signal which in this model is carried out through an inverted dome magnesium "M-shaped" driver. . Developed after 4 years of research and development by Focal engineers, this newly designed membrane incorporates the main elements useful for making a professional headset such as lightness, rigidity and damping capacity. Sonic characteristics typical of the world of Hi-Fi headphones in which the St. Etienne brand has established itself since 2016 - combined with the comfort and precision required by mixing engineers.
Thanks to the new all-magnesium diaphragm combined with a 25mm diameter and 5.5mm high voice coil, the resulting sound experience is precise, full of detail across the spectrum and respectful of tonal balance. The beehive grid placed in the inner part of the pavilions extends the yield on the high frequencies and following the M profile of the cone allows to reduce refractions and negative effects. With uncompromising extension up to 24kHz (maximum extension 28kHz), transient response and high frequencies will be extremely faithful and linear. The large mesh grille on the outside of the pavilions guarantees a wider feeling of space than the classic headphone listening, for a better representation of the sound field, much like listening from your studio monitors. The low impedance (55Ohm) allows you to use these open headphones even on the move, connected directly to computers.
In designing the Focal Clear MG Professional headset, meticulous attention was paid to aesthetics, modern yet understated as required by professionals, and to comfort. The design of the constant curve arch allows a homogeneous distribution of the weight of the cap over the entire garment on which it rests with a padding covered with a perforated microfiber fabric. The external part of the arch is instead lined in black leather. The yoke that connects to the pavilions from the arch is made of sturdy aluminum covered with a textured, scratch-resistant black paint. The pavilions rest gently on the ears with a 2cm thick memory foam padding covered with a layer of perforated microfiber. Included you will find a handy hard case (thermoformed) to carry your Focal Clear MG Professional, two low resistance cables in pure OFC 24 AWG copper and spare pads for the earpads.
Features
Optimized balance over the entire sound spectrum
Greater definition of details on low and high frequencies
Accurate representation of the sound field
Ergonomic and comfortable
Excellent dynamic response
Full range M-Shaped magnesium driver: 40mm
Frequency response: 5Hz - 28kHz
Low impedance: 55 Ohm
Sensitivity: 104dB SPL / 1mW @ 1kHz
THD: 0.25% @ 1kHz / 100dB SPL
Weight: 450g
Accessories included
Hard case for transport, with pen drive compartment (or iLok)
Two replacement pads for the pavilions
Coiled cable (OFC 24 AWG): 5m
Cable (OFC 24 AWG): 1.2m
1/8 "(3.5mm) mini-jack to 1/4" (6.35mm) jack adapter
16 other products in the same category:
Our last Google reviews