Esoteric S-03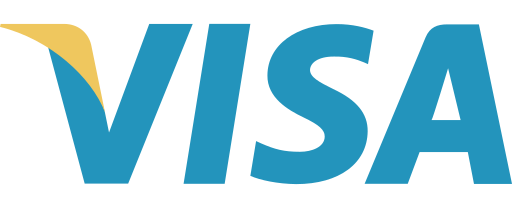 ---
---

GARANZIA UFFICIALE
Assistenza italiana

TRASPORTO TRACCIATO
Spedizione monitorata

ASSISTENZA DIRETTA
Consulenza e preventivi
---
 The Sound of Life Unleashed
– High Power Creates Spaciousness and Dynamism
The indescribable feeling of spaciousness that comes when sound is unleashed -and the sense that the music you're hearing is truly live- can only be generated by amplifiers that offer abundant power to properly drive the loudspeakers. Esoteric's amplifiers use the finest components and massive power supplies to achieve the high output power this demands. The new S-03 Power Amplifier extends the legacy of Esoteric's premier Grandiose M1, setting free every nuance of sound, and imparting to music all the vibrancy and richness of life.
Exceptional Power Linearity for Outstanding Dynamics
Loudspeaker impedance can vary widely depending on the frequencies being reproduced. The fast attack of deep bass imposes demanding loads on an amplifier, requiring not only continuous high power output, but also repeated bursts of peak power. Unless the amplifier's power supply is capable of consistently meeting these demands, musical dynamics will be compromised. The S-03's generous power supply capacity enables this nominally rated 145W into 8 ohms amplifier to deliver an impressive 580W into 2 ohms - a testament to the linearity of a power supply that faithfully reproduces the full spectrum of sound dynamics at all volume levels.
2x2 Dual Mono Power Supply Provides Stereo Output with Monoblock Thinking
The main feature differentiating Monoblock and stereo amplifiers is the configuration of their power supplies. In conventional stereo amplifier designs, one power supply is shared by both channels, since space and efficiency limitations tend to preclude a dual mono configuration. Starting with our flagship Grandioso models, Esoteric's stereo power amplifiers have consistently featured a unique 2x2 Dual Mono power supply design which separates the left and right channels of the front and drive stages into four independent dual mono sections. By isolating the power supplies for the front (voltage amplification) stage, which handles weaker input signal, from those for the drive (current amplification) stage, which much contend with huge current fluctuations, the S-03 effectively realizes more clearly focused details and breathtaking dynamics, even when driven to full capacity. Moreover, by optimizing this independent dual mono configuration-from the secondary windings of the transformers to the rectifier circuit-the S-03 is also able to achieve clear channel separation on par with the finest Monoblock amplifiers.
Large-Capacity Custom Power Transformer
– The Heart of the Finest Power Amplifiers
Class -leading 2x2 dual mono power supplies are only capable of revealing their true worth by way of the investment of enormous resources. A robust power supply is critical to an amplifier's ability to deliver high power in a linear manner, and this is especially true for the power transformer. Therefore, particular attention was paid to material selection, core size and even the mounting of the S-03's custom-made EI-type power transformer. Popular among avid audiophiles, this transformer was selected for the full-bodied, high-quality bass it provides. To preserve sound purity, this large-core 940VA transformer features separate windings for left and right channels, and is securely mounted on a rigid, 5mm-thick steel base plate. Three parallel 4,700 F capacitors per channel shorten charge and discharge times, and provide a tighter, faster sound. Power supply wiring uses heavy-duty cables fitted with crimp terminals, which are tightly bolted together to reduce impedance to the lowest levels possible.
Breathtaking Speaker-Driving Power
Ensures Accurate Damping for Large Woofers
Optimizing the S-03's loudspeaker drive capability required reducing the output impedance to an absolute minimum. To achieve this, a total of nine bus bars were used for each channel, while the output coil was eliminated. Strenuous efforts were also made to simplify the circuit design and widen its range, resulting in an exceptional damping factor of 1,000, considered a guideline for woofer drive capability. Even large-diameter woofers are provided with accurate damping for precise sound reproduction, giving an expansive feel across a wide range that reaches to even the lowest frequencies.
Balanced Input Stage Configuration
Enables High-Clarity Signal Amplification
The S-03's audio input signal enters through discrete balanced input buffer amplifiers, and is relayed to the amplification stage by way of a balanced low-impedance signal path. An outstanding dynamic range is assured by clean, noise-free signal amplification that provides the fine sensitivity needed to reproduce nuanced gradations between musical crescendos and silence.
Large Bipolar LAPT Transistors Deliver 34 Amperes of Instantaneous Output Current
The S-03's large bipolar LAPT* transistors are twice the size of more commonly used power transistors. They also boast an exceptional continuous current capacity of 17 amps and an instantaneous peak capacity of 34 amps. In addition, they offer superior high-frequency characteristics that contribute to accurate reproduction of subtle tonal qualities.
* LAPT=Linear Amplified Power Transistor
3-Stage Darlington Circuit with 5 Parallel Push-Pull Configuration
The power amplifier module uses bipolar LAPT transistors in a threestage Darlington configuration with five parallel push-pull sections. To realize the superior high-frequency characteristics of these devices, a simplified amplifier circuit was developed to reduce the number of components and parallel elements.
LIDSC (Low Impedance Drive Stage Coupling)
Provides Loudspeaker Drive Capability Approaching That of the M1
The S-03's unique LIDSC circuit reduces the drive section's second stage to final stage output impedance while enhancing current supply capability. This makes it possible to maximize amplitude within the available power supply voltage while reducing distortion, and so give this compact Stereo Power Amplifier a loudspeaker drive capability approaching that of the Monoblock M1.
Minimized Negative Feedback (NFB)
for a More Energetic and Natural Sound
Simplifying the amplifier circuitry and reducing the previous stage's gain results in greatly reduced Negative Feedback (NFB) for a more natural and life-like sound.
High-Precision Chassis Construction Optimizes Vibration Suppression
Maintaining Esoteric's traditional dual-level configuration, the S-03's chassis features a 2mm-thick sheet steel internal framework that segregates circuit blocks into specialized compartments for the shortest signal path possible. This compartmentalized internal construction is built on a rigid base of 5mm-thick steel and enclosed by thick aluminum panels. Esoteric's original milled steel isolation feet provide structural rigidity, while eliminating resonances.
Spec description
Speaker output

 

Rated output power

145W + 145W (8Ω)
290W + 290W (4Ω)

Maximum output power

580W + 580W (2Ω)

Damping factor

1000

Analog audio inputs

 

XLR

1 pair

Input impedance

44kΩ

RCA

1 pair

Input impedance

22kΩ

General

 

Power supply

 

 

AC 230V, 50Hz

 

AC 120V, 60Hz

 

AC 220V, 60Hz

Power consumption

440W (no signal: 160W)

External dimensions (W×H×D)

445 × 221.5 × 476mm
17-⅝" × 8-¾" × 19-¾" (including protrusions)

Weight

48kg / 105-⅞ lb

Included accessories

Power cord × 1
Felt pads × 4
Owner's manual × 1
Warranty card × 1
Audio performance
| | |
| --- | --- |
| Frequency response | 5Hz to 100kHz (+0dB, –3dB, 8Ω) |
| S/N ratio | 115dB (IHF-A) |
| Total harmonic distortion | 0.003% (1kHz, 8Ω, 145W) |
| Gain | 29dB |
16 other products in the same category:
Our last Google reviews