MCINTOSH MC 205
5-Channel Solid State Amplifier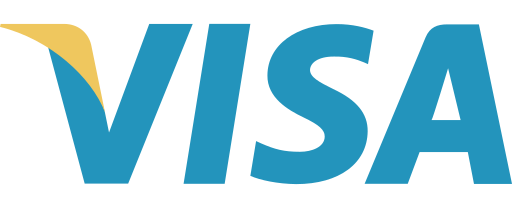 ---
---

GARANZIA UFFICIALE
Assistenza italiana

TRASPORTO TRACCIATO
Spedizione monitorata

ASSISTENZA DIRETTA
Consulenza e preventivi
---
5-Channel Solid State Amplifier
200 Watts x 5 Channels

Designed for home theaters

Balanced and unbalanced inputs
The MC205 delivers all the explosive dynamics that high-performance home theater systems require by delivering 200 Watts of power to each of the 5 individual channels commonly used in many home theaters. Our exclusive Dynamic Power Manager® (DPM) technology enables it to deliver full power into 4 and 8 Ohm speakers - making the MC205 a perfect choice for a wide variety of home theater speakers. It can also be used as a two zone amplifier with three channels operating one zone and the remaining two channels assigned to a second zone.
I "never appreciated the sound quality of my Klipsch THX speakers as much as I did with the McIntosh [MX122 and MC205] in place… Listening to DVD or Blu-ray movies proved to be a very impressive experience." - Son et Image Magazine
The MC205 does not require cooling fans so even the most subtle soundtracks are not masked by fan noise. It features many notable technologies found in our other amplifiers, including Power Guard® which prevents over-driving of the amplifier and harsh sounding clipping that could damage your speakers. Sentry Monitor™ is a fuse-less short-circuit protection circuit that disengages the output stage before current exceeds safe operating levels and resets automatically when operating conditions return to normal. Inputs for balanced and unbalanced cables are available to provide flexibility in connecting the MC205 to your system or home theater processor. A bank of three blue watt meters provides instant recognition of power output of the front channels (the meters may be switched off if they conflict with the television or movie screen).
The classic black glass front panel and custom machined end caps allow the MC205 to blend in with any surrounding.
Electronic Specifications
200W @ 4 or 8 Ohms
5 (can also be used as a 2-zone amplifier with 3 channels in zone A and 2 channels in zone B)
Total Harmonic Distortion
0.005%
112dB
1.7dB
>140
20Hz to 20kHz
+0, -0.25dB from 20Hz to 20,000Hz
+0, -3dB from 10Hz to 100,000Hz
Control
Yes, 5 or 3 + 2 Channel
Yes
General Specifications
Push-Pull Complementary
Solid State
No
No
Direct Coupled with Dynamic Power Manager®
Yes
Yes
Yes
Glass
LED Fiber Optic
Inverted
Connectivity
Speaker Binding Post Type
Yes
Weights & Dimensions
17-1/2" (44.45cm) x 9-7/16" (23.97cm) (including feet) x 21" (53.3cm) (including front panel and cables)
81 lbs (44.2 kg)
114 lbs (51.8 kg)
16 other products in the same category:
Our last Google reviews