PRO-JECT PRE BOX S2 DIGITAL SILVER

Digital stereo preamplifier with D / A converter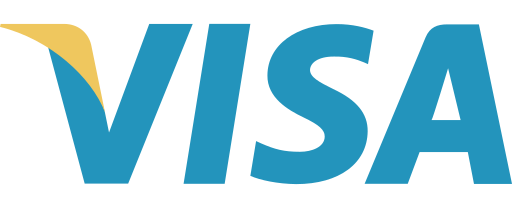 ---
---

GARANZIA UFFICIALE
Assistenza italiana

TRASPORTO TRACCIATO
Spedizione monitorata

ASSISTENZA DIRETTA
Consulenza e preventivi
---
Digital stereo preamplifier with D / A converter. Dual Mono circuit. Double D / A converter Saber ESS9038 32BIT / 768khZ.
Circuit with low noise components. Transient digital filter and proprietary clock circuit.
7 selectable digital filters. 3 digital inputs, coaxial, optical and USB-B, 1 RCA output.
Headphone amplifier with ESS9063 and 6.3mm output. Golden connectors. Dimensions (LxAxP): 103x36x103mm.


Double high end DAC ESS Saber ESS9038
Proprietary clock circuit
Condensers for organic polymers and miniMELF resistors
MQA decoding
DSD64, DSD128, DSD256 & DSD512 (DSD over PCM)
Up to 24bit / 192kHz decoding for optical and coaxial inputs
7 selectable digital filters.
1 "Optimum Transient" digital proprietary filter
Headphone output 6.3 mm
Synchronization of all internal oscillators
Jitter less than 100 Femtoseconds
Gold-plated 4-layer printed circuit board


Technical features:
3 inputs, 1x coax (S / PDIF), 1x optical, USB B
D / A converters: 2x ESS9038Q2M 32-bit PCM 768kHz / DSD512
Headphone amplifier: ESS9602
Sampling rates: 32 / 44.1 / 48 / 88.2 / 96 / 176.2 / 192 / 352.8 / 384/768 kHz
DSD support: DSD64, DSD128, DSD256 and DSD512
MQA support
7 selectable filters
Frequency response: 20Hz - 20kHz
Analogue outputs: 6.3mm headset, 1x RCA variable
Output voltage: 2.05 Veff
Headphone output: 68mW (32Ohms)
THD distortion: 0.0003%
Dynamic range: 124dBA
Power consumption: 5V, micro USB
Dimensions (PxAxL): 103x36x103 mm
Weight: 600g without power supply



Customer ratings and reviews
Reviews
By
Govanni R.
on 16 Dec. 2021 (
PRO-JECT PRE BOX S2 DIGITAL SILVER
) :
PICCOLO GRANDE PRODOTTO
Nello stesso ingombro di 2 pacchetti di sigarette stanno una DAC che si mangia di tutto, un PRE, ed un ampli cuffia.
Al momento lo sto provando come DAC e non posso che dirne bene: timbricamente equilibrato senza essere fastidioso, dinamica e scena sono corrette ed appaganti, la grana del suono è molto fine ed è anche molto silenzioso.
Sotto il profilo realizzativo si può solo rimanere stupefatti: materiali di qualità assoluta con assemblaggi di pari livello. Toccarlo ed utilizzarlo è davvero un piacere.
Il telecomando opzionale che ho comperato per renderlo più lussuoso per la persona cui lo regalerò è semplicemente un gioiellino in sé stesso e si abbina perfettamente col Pre Box S2 Digital.
Sto attendendo di ricevere l'alimentazione separata a batterie dedicata per capire a quale livello possa arrivare facendolo funzionare staccato dalla rete elettrica e senza l'ausilio del suo alimentatore standard (che per un uso audio serio è oggettivamente migliorabile).
E' perfetto per l'assemblaggio di impianti economici nel prezzo ma raffinati nell'architettura.
Io lo sto facendo per una amica e non vedo l'ora di avere a disposizione anche il lettore CD elezionato ed i due finali mono prescelti.

By
Simone P.
on 21 Feb. 2021 (
PRO-JECT PRE BOX S2 DIGITAL SILVER
) :
Buon prodotto
In un piccolo e gradevole case un Dac dalla qualità del suono sorprendente. Amplificatore per cuffie con un buon margine di spinta, lo utilizzo anche come pre grazie ai 3 ingressi collegati nel mio caso ad un PC, un CD e la TV. Regala decisamente qualcosa in più al mio impianto. È incluso un telecomando con tutte le funzioni col quale è possibile gestire le tracce audio del Pc. Migliorabile in piccoli dettagli come l'assenza di una funzione stand by (rimane sempre acceso salvo staccare la spina) e al momento non viene riconosciuto automaticamente dal PC, è nec salario selezionare attivamente l'uscita ad ogni nuovo utilizzo. Nel complesso sicuramente un ottimo rapporto qualità prezzo.
By
Giuseppe C.
on 13 July 2020 (
PRO-JECT PRE BOX S2 DIGITAL SILVER
) :
Dac rapporto qualità prezzo unico
Utilizzato con i protocolli MQA sprigiona tutta la sua bellezza, nella stessa fascia di prezzo non ha paragoni come suono e versatilità. Provato anche come ampli per le mie Grado Rs-2e, suono davvero equilibrato e piacevole.
By
Luis Miguel P.
on 14 June 2020 (
PRO-JECT PRE BOX S2 DIGITAL SILVER
) :
Sonido Extraordinario.
Es un magnífico DAC. La instalación es un poco compleja en cuanto al software de cada ordenador. Finalmente vale la pena por la amplitud del sonido.
16 other products in the same category:
Our last Google reviews