NORSTONE STYLUM 3
Pair of 80 cm HiFi Stands
Tax included
SHIPPING IN 3 - 5 WORKING DAYS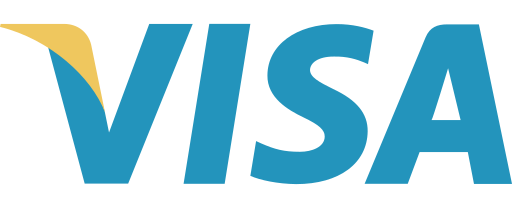 ---
---

GARANZIA UFFICIALE
Assistenza italiana

TRASPORTO TRACCIATO
Spedizione monitorata

ASSISTENZA DIRETTA
Consulenza e preventivi
---
Norstone Stylum 3 are the tallest stands in the popular and homonymous series of speaker stands. They are among the most renowned and versatile supports of the brand, perfect for those approaching music and HiFi.
Description
Norstone Stylum 3 are the 80cm speaker stands of the famous line of stands
Norstone offers Stylum 3 - a set of speaker stands - to owners of small bookshelf speakers. Stylum 3 is equipped with a double support pole that combines design and sturdiness, adjustable tips on both bases and even sub-tips. This stand, like the others of its family, is characterized by great stability, also thanks to the adjustable tips that allow it to be mounted on any surface, even irregular.
The finishes of the entire Stylum family are always satin - while in the past they were glossy. Check the product label to verify the presence of the wording "SATIN".
Norstone Stylum 3 was designed by HiFi specialists for enthusiasts with small speakers. The structure of these stands is really functional. The adjustable tips, located on both the upper and lower plates, guarantee an ideal fit for perfect implant stability. It is possible to increase the effectiveness of the system thanks to the insertion of anti-vibration material. Norstone recommends filling the stands with anti-resonant material - inside the main tube - to lower the resonant frequency. The recommended size is about 6-7 kg for each stand.
The perfect stand for bookshelf speakers
Stylum 3 is 80 cm tall, including the tips. Like the rest of the range - Stylum 1, Stylum 2, Stylum MAX and Stylum S - it is available in three different satin finishes white, silver, black. These stands are made of fully powder-coated metal and can be easily mounted directly at home in minutes without tools.
The ground clearance of Norstone Stylum 3 makes it ideal for most small stand speakers, such as the famous Kef LS50 or Q150, the smallest HiFi speakers of the English brand.
TECHNICAL SPECIFICATIONS
Finish: black, gray or satin white
Structure: powder coated steel
Shelves: upper and lower in metal
Various: points and tailstocks
Maximum load: 50 kg for each stand
External dimensions (W x H x D): 250 x 250 x 800 mm
Shelves (W x D): upper base 165 x 220 mm, lower base 250 x 250 mm, total height including tips 800 mm
Assembly: supplied unassembled with screws, drawing and tools required for assembly
* PRICE REFERRED TO THE PAIR OF STANDS
Reviews
By
Luca S.
on 27 March 2023 (
NORSTONE STYLUM 3
) :
The customer has rated the product but has not posted a review, or the review is pending moderation
16 other products in the same category:
Our last Google reviews