NORSTONE STYLUM SQUARE
Pair of massive 4-column stands 60 cm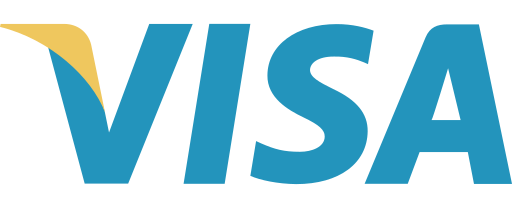 ---
---

GARANZIA UFFICIALE
Assistenza italiana

TRASPORTO TRACCIATO
Spedizione monitorata

ASSISTENZA DIRETTA
Consulenza e preventivi
---
Norstone Stylum Square is the minimal and sharp-edged stand of the popular line of Stylum speaker stands. With an important weight and footprint, not to mention the excellent load capacity, Stylum Square is designed for speakers of important weight and dimensions but also for those who love to surround themselves with prestigious and extremely solid products.
Description
Norstone Stylum Square is the high-end HiFi stand
Norstone completes the range of speaker bases and stands with Stylum Square, equipped with four support plinths and adjustable spikes on both the lower base and the support platform of the speaker.
Stylum Square is stable and heavy and allows you to place even high-level bookshelf speakers at the ideal height (about 60/65 cm, according to tip adjustment).
Like the Stylum MAX, this new stand is also very heavy and sturdy, and is perfect for anyone looking for a beautiful and extremely stable stand for their bookshelf speakers. The support plates are large to allow a secure support for medium and large speakers.
Hifight offers Norstone Stylum Square to HiFi enthusiasts who seek to combine acoustic performance and good design.
The supplied adjustable tips, located both on the upper and lower plates, guarantee an ideal adaptation of the diffuser and a precise support on the ground, for perfect stability of the system.
Vibration isolation
The anti-vibration system, which can be further improved by inserting anti-vibration material, guarantees the best performance for your speakers. If you want the best, fill the stands with anti-resonant material - to the extent of about 6-7 kg for each stand, to be poured into the cavities of the support poles - to lower the resonance frequency.
The maximum recommended load for these speaker stands is 30kg per stand.
Manic care
The height of the Stylum Square is 60 cm, tips excluded. The tips allow you to extend the total height by another 30 mm (continuously adjustable). With all the tips mounted, the height can reach a maximum of 630 mm. The bottom plate is square and measures 250mm on each side. The upper bases measure 250 mm at the front by 230 mm in depth. The weight of the pair of stands is 27 kg. Both the lower and upper tips of the stands are supplied and adjustable, for a perfect set-up of the system on any floor
In addition, the additional EVA level reduces the vibrations that the speakers transmit to the stand and vice versa, for an even better acoustic result.
Norstone Stylum Square, like the Stylum 1, Stylum 2 and Stylum 3 and Stylum S and Stylum MAX models, is available in three different satin finishes: white, silver, black. All models are built in metal and subsequently fully painted.
Stylum Square can be assembled in about 10 minutes and does not need specific tools or skills whatsoever. A new horse in the stable of the # 1 brand for the stands.
TECHNICAL SPECIFICATIONS
Finish: satin black, satin white or satin gray
Structure: folded and powder coated metal
Miscellaneous: tips and tailstocks provided
Maximum load: 30 kg for each stand
External dimensions (W x H x D): 250 x 600 x 250 mm
Weight: 13.7 Kg per stand
Shelves (W x D): Upper support plate 230 x 250 mm, EVA mat 210 x 230 x 3 mm, lower base 250 x 250 mm
Assembly: supplied unassembled with screws, drawing and tools required for assembly
* PRICE REFERRED TO THE PAIR OF STANDS
16 other products in the same category:
Our last Google reviews