ADVANCE PARIS WTX-700
Tax included
1-3 WORKING DAYS SHIPPING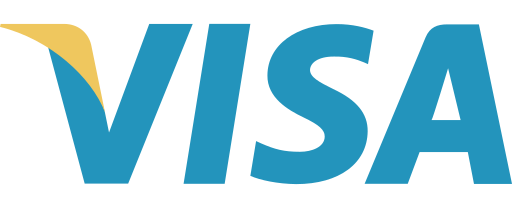 ---
---

GARANZIA UFFICIALE
Assistenza italiana

TRASPORTO TRACCIATO
Spedizione monitorata

ASSISTENZA DIRETTA
Consulenza e preventivi
---
 BT audio receiver
ADVANCE ACOUSTIC WTX-700 Bluetooth audio receiver with transmission up to 24 bit / 48 kHz with all compatible smartphones and tablets. The WTX-700 is equipped with a very powerful Texas Instruments DAC. The analogue output of the receiver is in RCA format, with standard pitch cinch connectors. The Advance Acoustic WTX-700 Bluetooth audio receiver is compatible with most of the preamps and amps it connects to. In the case of special space, a simple RCA extension provides the use of the Advance Acoustic WTX-700 Bluetooth audio receiver with any electronics.
Specifics
Bluetooth 5.0 receiver
aptX HD compatible
Digital-to-analog converter DAC TI PCM 32 bit / 384 kHz
Hi-Res File 24-connectors
stereo RCA line output
Dimensions: (W x H x D) 200 x 135 x 40 mm
Weight: 184 g
Customer ratings and reviews
Reviews
By
Franceco Z.
on 15 Feb. 2023 (
ADVANCE PARIS WTX-700
) :
The customer has rated the product but has not posted a review, or the review is pending moderation
By
Roberto M.
on 13 May 2022 (
ADVANCE PARIS WTX-700
) :
WTX-700
Mi sembra funzionare molto bene. Molta più profondità e pienezza del suono.
By
Stefano C.
on 11 Apr. 2022 (
ADVANCE PARIS WTX-700
) :
Ricevitore bluetooth
Acquistato, per "ammodernare" un vecchio prodotto B&O che funzionava solo con gli attacchi iPhone 4. Il dispositivo si connette subito sia nella fase pairing che successivamente. Non ci sono lag e neppure perdite di volume. Spedizione e consegna esemplari. Sicuramente lo ricompererei.
By
Lucio S.
on 06 Apr. 2022 (
ADVANCE PARIS WTX-700
) :
Audioimpact: insuperabili
Ottimo prodotto. Lo conoscevo già per averlo acquistato sempre presso di loro. Imbattili nel prezzo. Estremamente cortesi e velocissimi nell'invio. Oramai un punto di riferimento. Un unico appunto. Stavolta avevo creato un account e, successivamente, ho ordinato. Solo dopo aver effettuato l'ordine mi è arrivata una mail di benvenuto con l'accredito del 5% sul primo acquisto. Ho provato a rimediare ma non c'è stato nulla da fare: il coupon dal sistema risultava irrimediabilmente "speso".Poca cosa considerando l'importo minimo dell'apparecchio compravenduto. Peccato però perché, sapendolo, avrei comperato anche un condizionatore di rete…comunque tutto ciò non inficia il mio giudizio poiché ritengo che si sia trattato di un errore di sistema non addebitabile ad Audioimpact che invito comunque ad effettuare le necessarie verifiche
By
GIAMPAOLO G.
on 03 Jan. 2022 (
ADVANCE PARIS WTX-700
) :
Avance acoustic WTX-700
Ottimo per il prezzo
16 other products in the same category:
Our last Google reviews