PRO-JECT PRIMARY E BIANCO

Tasse incluse
ORDINALO! - CONTATTACI PER LE TEMPISTICHE PRECISE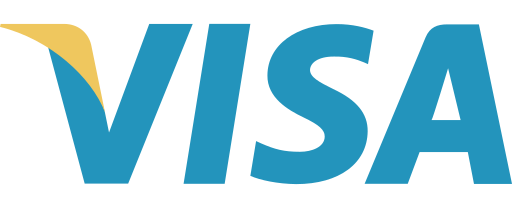 ---
---

GARANZIA UFFICIALE
Assistenza italiana

TRASPORTO TRACCIATO
Spedizione monitorata

ASSISTENZA DIRETTA
Consulenza e preventivi
---
Functional and easy to use sound improvement!
Upgrade your Debut or 1Xpression turntable to "Esprit"-standards. Acryl it is made from acrylic with satinised surface and brings a more liquid sound that leaves no space for platter resonances.
The change is easily made: just exchange your metal platter for Acryl it. Unlike metal platters, where you will need to place a felt met between record and platter to damp metal resonance, you can put your record directly on the acrylic surface, with nothing in between. Acryl it is able to improve overall performance significantly!
Audiophile Plug & Play Turntable
Handmade in Europe
With a smart tonearm design we were able to combine pure sound quality with an easy setup. Our Plug & Play design with pre-adjusted tracking force and anti-skating for the included Ortofon OM cartridge has saved us costs and is extremely efficient in handling for our customers.
No compromise in sound: On contraire, the lightweight and low friction aluminium tonearm is optimized for the Ortofon cartridge and will bring out its maximum potential. Also the vibration absorbing feet isolate the turntable from the surface it is place on to deliver the best sound possible. With intelligent construction and without needless features we were able to keep the price attractive, despite this product being hand-made in Europe. This way we're able to offer our customers the sound quality they deserve!
In the box:
Primary E with Ortofon OM cartridge

Directly soldered gold-plated RCA Phono Cable

Felt mat

Dust cover

Adapter for 7" singles

Power supply

Allen key, stylus pressure gauge
Features
Belt-drive with synchronous motor

Ortofon quality OM cartridge

Vibration absorbing feet

Machined special composite fibre chassis

Light-weight, high-precision aluminium tonearm

Sapphire tonearm bearing

Gold-plated contacts

Stainless steel and bronze bushing

Elegant dust cover with adjustable hinges

Silicon belt with optimum damping

Handmade in Europe
Technical Specifications
| | |
| --- | --- |
| Speed | 33, 45 (manual speed change) |
| Principle | Belt drive |
| Speed variance | 33: 0.8% 45: 0.7% |
| Wow & Flutter | 33: 0.29% 45: 0.27% |
| Platter | 300 mm with felt mat |
| Main bearing | Stainless steel |
| Tonearm | 8.6" aluminium |
| Effective arm length | 218.5 mm |
| Overhang | 22.0 mm |
| Effective tonearm mass | 8.0 g |
| Counterweight for mass | 3 - 5.5g (supplied) |
| Tracking force range | 0 - 25mN (18mN pre-adjusted) |
| Included accessories | Dust cover |
| Power consumption | 4.5 Watts max |
| Built-in Power Supply | 230V 50Hz (US: 110V 60Hz) |
| Dimensions | 420 x 112 x 330mm (WxHxD) |
| Weight | 4.0 kg net |
Le nostre ultime recensioni