MARANTZ NR1200
Slim Stereo Network Receiver with HEOS Built-in
Tax included
1-3 WORKING DAYS SHIPPING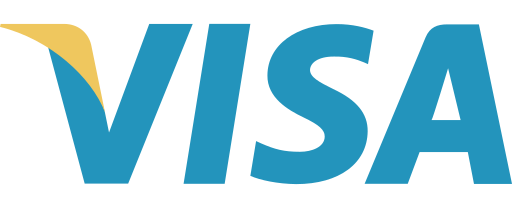 ---
---

GARANZIA UFFICIALE
Assistenza italiana

TRASPORTO TRACCIATO
Spedizione monitorata

ASSISTENZA DIRETTA
Consulenza e preventivi
---
Slim Stereo Network Receiver with HEOS Built-in
Indulge in high-resolution sonic perfection with the Marantz NR1200 slim stereo network receiver that powers detailed, high-fidelity audio from a compact chassis. With a fully discrete amplifier design following the pure integrated amplifier layout and the renowned Marantz sound, the NR1200 is perfect for demanding music lovers wanting both excellent music quality, modern music streaming capability and digital connectivity. Stream music from your favourite services via Bluetooth, Apple AirPlay 2 or the HEOS Built-in app. Listen to FM/DAB+ Radio, Internet Radio, a wide array of music services, or connect a turntable to the high-quality Phono input. The NR1200 also supports the latest HDMI connectivity with 5 inputs and 1 output, plenty enough to connect your TV by HDMI ARC and your source players including a set-top box, Blu-ray Player or game console. All of this in a sleek design lower than a CD jewel case.

Key Features
---
Slim profile that's half the height of a traditional AV receiver:Delivers exceptional performance and Marantz renown audio quality
Power to suit your audio preferences:Two-channel discrete power amplifier with separate L/R power amp circuit and power transformer with 75W per channel
Hi-Fi construction and performance:Engineered with dedicated Hi-Fi parts for two-channel Hi-Fi performance, including custom designed power capacitors, sound parts exquisitely tuned by sound masters and dual DAC circuit design
Versatile HDMI ARC connectivity:5 HDMI inputs with full HDCP 2.3 support plus one HDMI out with ARC support for single cable connection with your television
Flexibility for all configurations:Speaker A/B, tone control to tune sound to your exact specifications and dedicated dual subwoofer output for evenly dispersed bass, and no audible peaks or dips
High-performance, high-resolution audio playback:Ability to decode high-resolution audio ALAC, FLAC and WAV lossless files up to 24-bit/192-kHz — plus, DSD 2.8MHz and 5.6MHz tracks for high-resolution listening
Connect your Bluetooth headphones:Listen to music or TV programs via your wireless headphones, either simultaneously with the speakers on, or individually. (available by software update in late 2019).
HEOS Built-in:Enjoy more flexible music streaming in one room or many
Stream your favourite music from popular services:Play music on Spotify Free and Premium, Amazon Music, TuneIn, Deezer and many others via Bluetooth, AirPlay 2 or the HEOS Built-in app
Integrate with your home-network:Built-in Wi-Fi with 2.4GHz/5GHz dual band support (dual antenna)
Speak your commands:Supports all major voice control agents and streaming services for seamless control
DAB+ / FM tuner:Listen to your favourite radio stations with crystal-clear sound quality and no static distortion
Play vinyl with exceptional clarity:Integrated phono input that easily connects to your turntable
Drive an exceptional gaming experience:Auto Low Latency Mode (ALLM) ensures Xbox One users have a more responsive and immersive gaming experience when connected with select TV models that also support ALLM
Smart TV connectivity:Control the NR1200 with your TV remote, and HDMI-CEC support for seamless pass-through of the latest picture and audio coding from your TV to the stereo receiver
Customer ratings and reviews
Reviews
By
Giovanni S.
on 07 July 2021 (
MARANTZ NR1200
) :
The customer has rated the product but has not posted a review, or the review is pending moderation
By
Marco I.
on 17 Jan. 2021 (
MARANTZ NR1200
) :
Ottimo prodotto all-in
ottimo prodotto l'ho collegato a due casse Klipsch da 120 Watt ed il suono riempie la sala da 25 mq.
Si può ascoltare tutta la musica che si vuole: radio dab, musica liquida delle varie app, facile il settaggio ed il collegamento wifi o bluetooth basta seguire le indicazioni (una volta collegato alla tv), buona resa anche nell'ascolto dei film.
Per gli amanti dell'home theatre che non vogliono installare 5/7 casse acustiche, consiglio di collegare un buon subwoofer per ottenere un impianto 2.1 con i fiocchi.
Prossimo acquisto un buon giradischi.
Se tornassi indietro, lo acquisterei color argento, ma sono gusti personali.

16 other products in the same category:
Our last Google reviews