RICABLE INVICTUS BRIDGE RPF
Tax included
SHIPPING IN 2-3 WORKING DAYS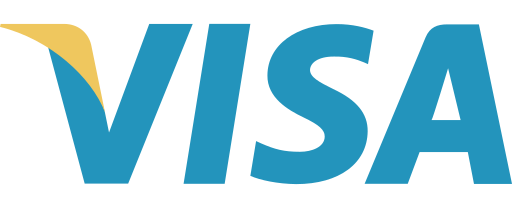 ---
---

GARANZIA UFFICIALE
Assistenza italiana

TRASPORTO TRACCIATO
Spedizione monitorata

ASSISTENZA DIRETTA
Consulenza e preventivi
---
INVICTUS BRIDGE REFERENCE - Set 4 pcs. Hi-End Jumpers for Hi-Fi Acoustic Speakers
Set of jumpers to connect high and low binding posts of high fidelity loudspeakers. Ideal in combination with Invictus Speaker Reference cables. MARC 7N copper conductor and pure copper connectors.
Inizio modulo
Invictus Bridge
Your Hi-Fi system is like a puzzle in which each component plays an important role in forming the final picture. Attention to detail is important to ensure a smooth, unobstructed listening experience from the source to the speakers. Invictus Bridges was born with the intent to offer the maximum for the replacement of the standard jumpers of your speakers. Often high-end loudspeakers are equipped with 4 terminals for connection, because they offer the possibility of Bi-Wiring or Bi-Amping. If they are not used in such configurations, the "Hight Level" terminals must be connected to the Low Level terminals. All diffuser manufacturers provide jumpers, which generally consist of a poor quality brass plate. This situation brings enormous disadvantages in reproduction, because the signal Speaker is not transmitted with the same purity that comes from the amplifier, when using quality Speaker cables. To remedy this situation and get the maximum sound output, simply replace the supplied jumpers with RicableInvictus Bridges, in this way you will put your system in the best playback conditions.
Key Features
Ricable Invictus Bridges have been designed to best support our Top of the Range cables, but they are of course also suitable for lesser quality Speaker cables.
CONDUCTOR MARC 70% compared to OFC: Invictus Reference 7.60 mm2 Copper 7N MARC (Multicore Annealed Ricable Conductor) with 0.08 mm strands with a smoother and more compact surface that allow 70% better audio transmission than OFC Copper.
CONSTRUCTION WITHOUT COMPROMISE: Hexaphonic Geometry with 1038 triple twisted wires structured on a polymer insulated central conductor.
FOR ALL NEEDS: Invictus Bridge are available in two versions. With pure Copper Forks on both sides or with Forks on one side and Copper/Tellurium Bananas on the other side. The high flexibility and the length of 18 cm, allow the use in all loudspeakers, both when the terminals are very close to each other and when they have important distances. The double cantilever forks accept all clamp types with diameters up to 8 mm.
HANDMADE IN ITALY BY RICABLE: Every step of production is carried out entirely by hand and the checks on every single piece are maniacal, with the use of new instruments and testing procedures, but above all with the help of meticulous human control. From the combination of Technology and Italian Craftsmanship, INVICTUS Made in Italy cables are born.
Invictus Bridge Series models:
mod. RPF: FORCELLA / FORCELLA version
mod. RPB: FORCELLA / BANANA version
16 other products in the same category:
Our last Google reviews