RICABLE INVICTUS AES/EBU
Hi-End Audio Interconnection Cable Hi-Fi Digital XLR 110 Ohm
From
Tax included
SHIPPING IN 2-3 WORKING DAYS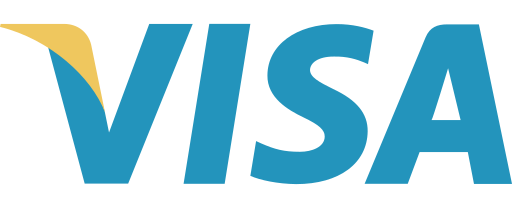 ---
---

GARANZIA UFFICIALE
Assistenza italiana

TRASPORTO TRACCIATO
Spedizione monitorata

ASSISTENZA DIRETTA
Consulenza e preventivi
---
Hi-End Audio Interconnection Cable Hi-Fi Digital XLR 110 Ohm
Inizio modulo
INVICTUS AES/EBU
The digital audio connection is for sure a neuralgic contact between two digital components and for this reason it substantially characterizes the result of your Listening. The use of a low level cable compromises the transmission of this signal, as valuable as delicate, with the occurrence of a whole series of problems typical of the digital connection: interference, dissonance, tonal flatness and metallic sound are just some of the defects that affect this delicate connection.
Invictus AES/EBU, digital perfect.
AES/EBU is a standard format for digital audio, used to interface different devices with each other. In Hi-Fi, it is mainly used to connect digital sources (CD players, Streamers, etc.) to the DAC Converter. Some high level devices, enjoy the possibility of connection with a balanced XLR cable at 110 Ohm, which improves the transmission performance compared to the classic RCA coaxial or BNC.
In this quest for purity, cables play a vital role, as does every component in your system. Invictus AES/EBU is designed to break down, virtually 100%, what is generally lost in digital transmission and reveal to you the closest form to reality that your favorite musicians intend to represent with their works, thanks to the purity of signal transmission between your electronics.
I Materials that create the Magic.
Conductor +70% compared to OFC: 0.51 mm2 conductors made of Copper 7N MARC (Multicore Annealed Ricable Conductor) with 0.08 mm strands with a smoother and more compact surface that allow 70% better audio transmission than Copper OFC.
OFC COPPER connectors +40% compared to brass: RCA oversized connectors, entirely made of OFC copper with hot pole expansion system and ground ring clamping system. With these connectors there is an improvement in electrical parameters of over 40% compared to common brass connectors. 24K Gold plated with specific electrolysis technique Gold/Copper.
The Class is located in details.
RNR TECHNOLOGY (Ricable Noise Reduction): A Germanium semiconductor on all conductors reduces background noise and hiss generated by the audio media. With this system the sound is more detailed and bright, while maintaining a natural and balanced timbre.
Balanced geometry with triple shielding Copper/Aluminium/Magnesium for EMI/RFI interference. The insulating materials used are the top of R-TEC technology, with special polyethylenes and innovative polymers, in order to reduce electrical capacity and resistance and to guarantee an impedance of 110 Ohm.
16 other products in the same category:
Our last Google reviews