MARANTZ ND8006 BLACK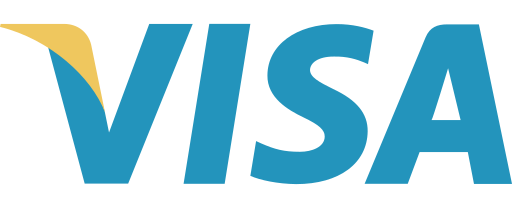 ---
---

GARANZIA UFFICIALE
Assistenza italiana

TRASPORTO TRACCIATO
Spedizione monitorata

ASSISTENZA DIRETTA
Consulenza e preventivi
---
Overview

Marantz ND8006 is the complete digital music source player that delivers world-class sound from unlimited music sources, including online streaming services, HEOS multi-room technology, locally stored high-resolution audio files, CD audio playback, Apple AirPlay, Bluetooth and more. Marantz design engineers took everything learned in developing the Premium Range and applied it to this first-of-its-kind, exquisite player. With the Marantz ND8006, it's easy to upgrade any existing audio system and the enjoy best of digital music. Wherever and however your favorite music is stored, enjoy it now with pure quality — because music matters.

Key Features

    High quality CD, CD-R/RW (MP3/WMA) playback
    AirPlay, Bluetooth, Internet Radio, Spotify Connect, Amazon Music, TIDAL, Deezer and more
    (2) optical, coaxial and USB type B digital inputs with noise isolation circuit
    Audiophile 192kHz/32bit D/A conversion (ESS9016) and dual crystal clock
    Marantz proprietary HDAM-SA2 circuits
    Full discrete headphone amplifier with HDAM-SA2 and gain control
    Double shielded toroidal transformer, double layered bottom plate and rigid feet
    Built-in Wi-Fi with 2.4GHz/5GHz dual band support
    Built-in HEOS wireless multi-room audio technology
    HEOS Home Entertainment Skill
    Support of WAV, MP3, AAC, WMA, FLAC, ALAC file playback via USB devices
    Optical and coaxial digital outputs, variable and fixed analog outputs (RS232)

The Complete Digital Music Source Player

The ND8006 is built to meet all the requirements of the modern digital music listener, combining the technology of three separate audio components into one complete unit. Based on the successful NA8005 and SA8005 models, plus featuring enhanced features and audio design, the Marantz ND8006 combines a CD player with a digital sources hub. It offers playback from home network, local USB storage, online sources such as streaming services and Internet radio, HEOS support and DAC functionality — plus, Apple AirPlay and Bluetooth. The ND8006 is future-proof with functionality that accepts file formats all the way up to 11.2Mhz quad-DSD and 384kHz/32-bit PCM via USB-B/USD-DAC.

HEOS Music Streaming

The ND8006's built-in HEOS technology lets you stream and play back your favorite music wirelessly from unlimited sources. Enjoy music from Spotify, TuneIn, Internet radio, Sound Cloud, Tidal, Napster, Deezer and even your local music file libraries. Enjoy whole-home audio when you play music on your HEOS speakers or HEOS-enabled receivers, and seamlessly control it all from the HEOS app.

HEOS + Alexa — Speak Your Commands

Use your voice to stream your favorite music services to this HEOS-enabled device. Ask Alexa to play music from Pandora, Spotify, Amazon Music and much more.

Switch between inputs (Blu-ray, DVD, Media Player, etc.), turn volume up or down, pause, mute and play the next song — all with your voice.

To start streaming with Alexa voice commands, open the Alexa app and select "Skills." Add HEOS Home Entertainment to enable. Then, go to Smart Home in the Alexa app menu and choose Devices and Discover or say "Alexa, discover my devices."

With HEOS Home Entertainment and Alexa, you can stream to this product and any other HEOS-enabled device.

High-Resolution Audio

Optical and coaxial digital inputs, and a USB-B port let you stream music directly from a PC, Mac and other digital sources. The USB-B works in a synchronous mode to support 384kHz/32bits high-resolution audio, DSD 2.8MHz, 5.6MHz and even 11.2MHz formats for maximized performance. To safeguard quality when connected to a computer, Marantz built extended isolation around the USB-B input to eliminate the chance of high frequency noise generated by the computer entering the ND8006. The front USB port accepts USB thumb or hard drives for standard music file playback.

Marantz Musical Digital Filtering (MMDF)

The ND8006 features the unique Marantz Musical Digital Filtering (MMDF), inspired by our audiophile reference class technology. For Marantz, using standard digital filter solutions is not an option, as this filtering is crucial to the sound reproduction of digital input signals. Our audio engineers developed highly-acclaimed Marantz Music Mastering technology, used in award-winning Premium Range 10 Series products. Adapted for the ND8006 hardware design, this advanced technology is referred to as Marantz Musical Digital Filtering. Two selectable, digital filter characteristics easily cater to different tastes, with each one handling the minutest detail with the utmost care in the digital audio signal, transforming new media files into the finest of high-resolution playback.

Built-in Bluetooth, Wi-Fi, and AirPlay Capability

Featuring Bluetooth and Wi-Fi wireless streaming connectivity, the ND8006 is equipped with an advanced dual antenna transceiver system for robust streaming even in congested urban environments. Plus, Apple AirPlay compatibility lets you listen to your favorite music wirelessly from your iPhone, iPad and other iOS devices.

Unparalleled Sound Quality

The individual "OFF mode" setting lets you switch off unused sections of the ND8006 to avoid any chance of interference and keep the audio source signal paths as pure as possible, further improving sound quality. The shielded toroidal transformer minimizes internal noise while the rigid, double-layer chassis cares for optimal shielding and stability.

Audiophile D/A Conversion and Unique Marantz HDAM

Built with legendary Marantz sound quality commitment, the ND8006 contains audiophile-standard ESS9016 Sabre DAC with dual crystal clocks to ensure accurate handling of all digital signals. Included analog circuitry combined with famous Marantz Hyper-Dynamic Amplifier Modules (HDAMs) creates wide dynamic range and lower distortion. In place of the all-in-one "chip amplifiers" used elsewhere, these miniature HDAMs are built from separate, optimized components for the very best sound quality, and are found in Marantz products all the way up to the Reference series players and amplifiers.

High-Quality Headphone Output

Enjoy music directly from your headphones with a high-quality headphone stage that features a dedicated amplifier module, HDAM-SA2. To work with a wider variety of headphones, the gain factor can be increased gradually, making it possible to drive low to high impedance headphones seamlessly.

Independent Variable Output Terminal

The ND8006 provides a separate variable level connection output to powered speakers, active speakers or a power amplifier direct input, letting you use it as a multi-source digital player/pre-amplifier. Volume can be controlled from the remote handset or via apps.
​



Reviews
By
Antonio giulio M.
on 17 May 2020 (
MARANTZ ND8006 BLACK
) :
The customer has rated the product but has not posted a review, or the review is pending moderation
16 other products in the same category:
Our last Google reviews