CHORD ETUDE BLACK

Tax included
2-3 WORKING DAYS SHIPPING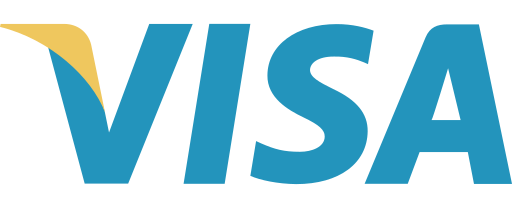 ---
---

GARANZIA UFFICIALE
Assistenza italiana

TRASPORTO TRACCIATO
Spedizione monitorata

ASSISTENZA DIRETTA
Consulenza e preventivi
---
Chord Etude is the Chord Electronics Choral 5.0 series power amplifier - 2 x 150W into 4 Ohm stereo, 300W in mono. Made from billet aircraft aluminum, with error correction technology, huge current control and the musicality you expect at this level from the English house.
Chord Electronics Etude, stereo power amplifier
Etude is Chord Electronics' Choral 5.0 series stereo power amplifier. This final amplifier, together with the DAC DAVE and the other members of the family represents one of the top of the English production and is, as Choral level electronics, a High End device prerogative of audiophiles and true lovers of good music.
The award-winning Chord Electronics Choral product family is completed with Etude. After the most sought after DAC in the world, a prephono with an incredible value for money, a versatile and refined preamp, with Etude the family is complete. Chord Etude is a 150W Class AB stereo power amplifier with premium features.
Etude has been specifically designed to complement and exploit the full potential of the award-winning DAC DAVE - which also has preamp functionality. Etude's technology allows instant power delivery superior to almost any other model in existence. This control and speed in current offers unrivaled dynamics, a realistic delivery of each transient and, in the first instance, great control of the speaker drivers.
Correction of errors
The design of Chord Etude is based on a patented technology that provides for the removal of the noise produced in each of the steps necessary for amplification. Inside Etude there are three individual high-frequency switching power supply units, one for each active power bar and one for the auxiliary bars. All this, combined with advanced internal shielding, an active cooling design and the use of custom Chord Electronics MOSFETs, make the Etude power amp an extremely fast and, in short, world-class amplifier.
Flawless Chord Etude Construction
Build quality is excellent. The structure, made from billet aeronautical aluminum, is heavy and immensely rigid. The whole look is typically Chord.
Ensemble Stand
Precision machined from a solid block of aircraft-grade aluminum, a work of art in itself, Chord Electronics's Ensemble Stand is irrefutably the most satisfying way to visualize the components or stack of your Choral system. You can use one set for each component of the Choral line, with DAVE, with Etude, but also with Symphonic and Prima, the five analog input preamp. Every Choral electronics deserves to be appreciated. Every single component has been meticulously designed from scratch aiming for unrivaled build quality and aesthetics. So why not show the system with the style it deserves thanks to the Ensemble Stand? Whether you have a single component or a complete Choral HiFi system, the Ensemble stand positions and brings out the best of DAVE, Etude or any other "piece" in the collection.
Recommended preamp with Etude
Chord Electronics' Choral 5.0 line suggests Etude's ideal pairings. The choice falls on DAVE if we prefer a preamp with DAC (and what a DAC!) Or on Prima if we prefer a simple preamp with several analog inputs. These electronics offer a design and dimensions similar to Etude and can therefore be easily integrated into a system with totally High End performance but still compact in size. The icing on the cake, for the most demanding, the line's Ensemble Stand System allows the various components to be stacked one on top of the other, setting them in an ultra-stable and massive structure.
Signal and power cables for Etude
Good quality RCA or XLR input cables, such as Chord Epic Analogue or Chord Signature Tuned Aray, are recommended with the Etude power amp. On the speaker side, high-level speaker cables such as SignatureXL or at least Chord EpicX are recommended.
Given Etude's level of performance, nutrition management is also relevant and contributes to the overall result. Level input power cables or at least Epic Power are recommended.
TECHNICAL SPECIFICATIONS
Specific to Nerd
Output power: 150w RMS per channel @ 0.05% distortion into 4Ω
Frequency range: 5Hz - 100kHz +/- 0.5dB
Gain: 30dB
Channel separation: Better than 95dB
Input Impedance: 100kΩ unbalanced / balanced
Input capacity: <30pf
Output Impedance: 0.02Ω
Output inductance: 2.6μH
Dimensions: 6.7cm (H) 33.5cm (W) 17.5 (D)
Features
Class AB Sliding Bias
HF switching power supply
Construction with Chord MOSFET
Fully balanced circuit
Fan cooled
Balanced stereo XLR inputs
Unbalanced stereo RCA inputs
Aluminum frame machined from solid
Output power up to 300w - 4Ω
BLACK FINISH
16 other products in the same category:
Our last Google reviews