RICABLE DEDALUS AES/EBU
AES/EBU digital interconnect cable with XLR 110 Ohm connection for connecting Hi-Fi equipment.
From
Tax included
SHIPPING IN 2-3 WORKING DAYS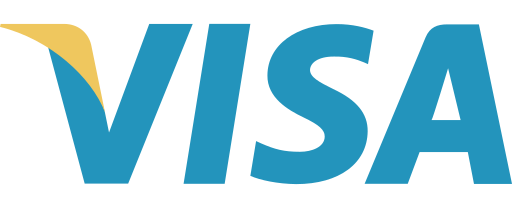 ---
---

GARANZIA UFFICIALE
Assistenza italiana

TRASPORTO TRACCIATO
Spedizione monitorata

ASSISTENZA DIRETTA
Consulenza e preventivi
---
AES/EBU digital interconnect cable with XLR 110 Ohm connection for connecting Hi-Fi equipment.
DEDALUS AES/EBU
The Digital Audio represents the most meticulous reproduction that technology offers us, to make unique every moment that we spend cultivating our passion. Since man invented audio coding to transmit sound in the form of an electrical signal, there has been a continuous escalation of improvements in order to offer us today, a transmission quality that is impeccable. However, the number one enemy is "noise", i.e. the set of unexpected and unwanted signals that our devices handle as if they were Sound and therefore are amplified and reproduced in the music we listen to.
Dedalus AES/EBU, high-class digital.
AES/EBU is a standard format for digital audio, used to interface different devices with each other. In Hi-Fi, it is mainly used to connect digital sources (CD players, Streamers, etc.) to the DAC Converter. Some high level devices, enjoy the possibility of connection with a balanced XLR cable at 110 Ohm, which improves the transmission performance compared to the classic RCA coaxial or BNC.
Thanks to its special construction characteristics, Dedalus AES/EBU will give you a precise transmission with the timbral balance you are looking for. The digital signal will be transported protected from interference and in a linear way, in order to make your equipment communicate in a natural way. The reproduced sound will be silent, with more correct and faithful dynamics.
Refined construction.
Conductor +70% compared to OFC: 0.45 mm2 conductors made of Copper 7N MARC (Multicore Annealed Ricable Conductor) with 0.08 mm strands with a smoother and more compact surface that allow 70% better audio transmission than Copper OFC.
Copper connectors 30% over BRASS: Neutrik's top of the range XLR connectors, suitably modified for Dedalus XLR cables, feature pure Copper contacts plated with 24K Gold. With these connectors there is an improvement in electrical parameters of over 30% compared to common brass connectors.
Dedalus does not correct, but reveals.
All the technical and constructive measures have a very precise purpose at Dedalus AES/EBU: to maintain impeccable neutrality and at the same time allow your equipment to reveal its true quality, because colouring the signal is the antithesis of the search for sound faithful to the original.
Balanced geometry with triple shielding Copper/Aluminium/Magnesium for EMI/RFI interference and stranded conductor with crankpin detorsion. The insulating materials used are of Invictus derivation, with special polyethylenes, in order to reduce electrical capacity and resistance and to guarantee an impedance of 110 Ohm.
16 other products in the same category:
Our last Google reviews